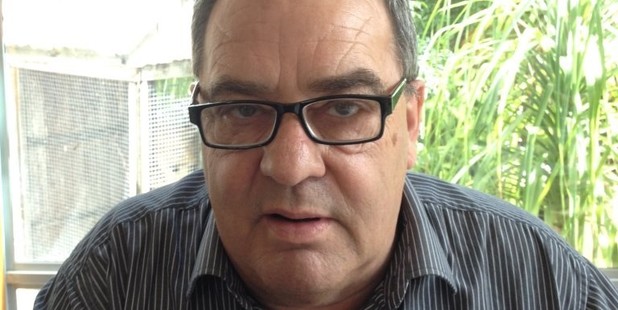 The Government has seriously undermined the ETS by allowing extremely cheap carbon credits to be imported, mainly from Russia and Eastern Europe.
About 20 times a year I drive between Auckland and Hawke's Bay. This is partly because the plane fare is usually north of the price that would get you to Australia but mostly because I enjoy the drive.
The journey is like an old friend and the changes along the route are interesting and tell you much about where this country's going.
Over the last couple of years I've noted a strange trend happening in the forested section between Tokoroa and Taupo. Some forests seem to be getting harvested, but not replanted. A friend who spends some time up the East Coast, north of Gisborne, has noticed a similar phenomenon there.
Over many years I've watched the slow rhythm of these timberlands - plant, grow and then harvest, and I became interested in the health of the forestry business.
This industry is important to New Zealand, and especially to regions like the East Coast, the Central North Island and the Bay of Plenty but virtually everywhere has a slice of the action and I saw huge piles of export logs on the wharves at Port Chalmers in Otago last week.
Overall forestry is worth about 4 per cent of New Zealand's GDP, amounts to roughly 14 per cent our exports and employs around 25,000 Kiwis.
The bible of the forestry sector is The National Exotic Forestry Description and the most recent edition of this tells a slow-burning horror story.
Fundamentally the planting of trees now nowhere near equals the harvesting.
In 2002, 15,000 hectares of forests were added.
This means planting exceeded harvesting by that amount, surely a good investment in the future.
By 2011, however, this pattern had more than reversed, with the statistics showing a loss of about 18,000ha of forest.
It takes about 30 years for a radiata pine, by far the most widespread exotic species, to reach maturity so this dearth of planting equals a time bomb for towns like Tokoroa and Kawerau and bad news for places like Napier, Gisborne and many others.
Very little of this loss of forest acreage can be put down to land conversion. Most forest land is not much good for anything else.
The problem seems to stem from the National Government's climate policy, described by the New Zealand Herald's economics editor Brian Fallow as a "shambles and a disgrace".
The connection between National's climate policy and deforestation is the Emissions Trading Scheme or ETS.
One reason you'd plant a forest would be for the carbon credits which under the ETS could be sold to carbon emitters like coal and gas burning electricity generators. As pine trees are good at capturing and storing carbon they amount to a positive contributor to reducing carbon levels in the atmosphere.
For reasons which are very hard to fathom, the Government has seriously undermined the ETS by allowing extremely cheap carbon credits to be imported, mainly from Russia and Eastern Europe.
These credits arise from the demise of primitive heavy industries in places like the Ukraine following the collapse of Communism and are generally referred to as "hot air".
No other country operating an ETS allows unlimited importation of carbon credits, most have at least a 50 per cent cap on credit importation.
In February last year the cost of carbon credits was reported at 14 cents a tonne. A far cry from the $25 per tonne predicted when the ETS was first established.
This means that industry in general has little reason to reduce carbon emissions and that the forestry industry has little incentive to plant trees.
This state of affairs means that several questions should be directed at the Government.
Why did the government allow the carbon credit market to be flooded by imported hot air and seriously undermine the future if the forestry industry?
It may be that one of the major beneficiaries of this situation, a coal and gas burning electricity generator, was part of National's asset sales programme. A low carbon price would clearly affect what the Government could collect from its sell-down of shares.
What, if any, plan does the Government have to revive forest planting? There's a lot of timber "in the bank" thanks to earlier plantings but this won't last forever.
Lastly, what am I paying for carbon credits in my electricity and gas bill? My electricity company Genesis is a very big carbon emitter via its big thermal power station at Huntly.
I haven't noticed the collapse in the carbon price reflected in my power bill, it just keeps rising.
¦Mike Williams is a former Labour Party president who grew up in Hawke's Bay. He is a director of Auckland Transport and CEO of the NZ Howard League.