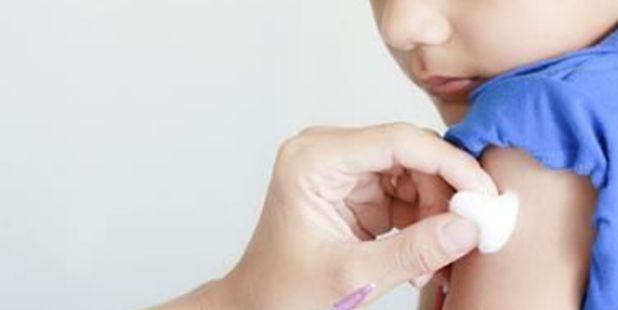 A measles outbreak in Hawke's Bay has health officials urging people under the age of 45 to check their vaccination status.
"The only way to be protected against this particularly nasty disease is to be vaccinated against it," Hawke's Bay medical officer of health Caroline McElnay said.
The Bay has had two confirmed and five suspected cases in the past week.
In New Zealand since December 2013 there have been 190 confirmed cases, with one in five patients admitted to hospital.
The Ministry of Health advises the best protection is the measles, mumps and rubella (MMR) vaccine. People need two doses to be fully immunised against the disease, which is easily spread by tiny droplets in the air.
Waikato also has an outbreak with 83 confirmed cases, most reported in the past two weeks.
People travelling in the school holidays, starting on Monday, could help spread the disease "so it is important not to put vaccination off", Dr McElnay said.
Anyone born before 1969 or who had received two vaccine doses could reasonably assume immunity, she said.
Those born later should check their vaccination status.
"We believe young adults are particularly at risk as the uptake of the vaccine was not as good in that age group as it is now."
People who suspected they had the disease should inform their doctor before visiting because they could easily infect others in the waiting room.
The vaccine is free for all New Zealanders who need it and there is no harm in having additional doses of MMR.
Children were usually vaccinated at 15 months and then 4 years for the second dose, but that timeframe could be changed if an outbreak became serious.
The first symptoms include a fever, cough, runny nose, sore and watery pink eyes and sometimes small white spots on the back inner cheek of the mouth. After three days, a blotchy rash, usually starting on the face, moves up over the head and down the body.
There is no direct cure and complications include pneumonia and diarrhoea.
Medical Officer of Health Dr Lester Calder wrote to Bay schools warning parents and caregivers how highly infectious the disease was and urging them to check children's vaccination status.
More information at health.govt.nz/measles or by calling 0800 IMMUNE.