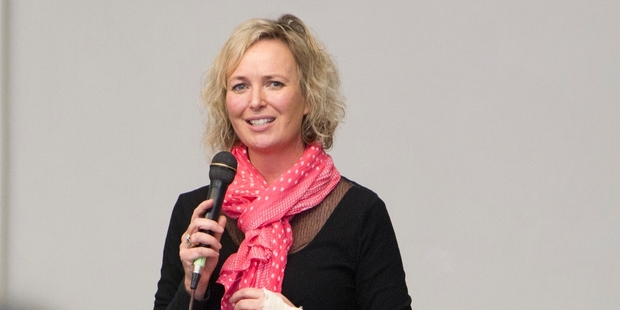 It was business almost as usual for Hastings-based Tukituki MP Craig Foss yesterday as the official election campaign opened.
He had a line-up of events, from the morning tea marking the end of National Volunteer Week to a Hastings Girls' High School fundraiser last night.
In the middle was what the National Government MP found to be a confusing Ruataniwha water-storage scheme supporters' rally in Waipukurau, attended also by chief election rival Anna Lorck, whose Labour Party opposes funding and other aspects of the project, which is targeted to cost well over $200 million.
"I saw her there," he said. "It's pretty confusing. It's interesting. Labour is opposed to it. The [Labour] Party has criticised it at every turn."
But Mr Foss' confusion in turn confused Ms Lorck, who reiterated last night that she, and her party, "support water storage".
"I believe we can grow our economy and protect the environment at the same time," she said.
"We all have a responsibility to ensure we get the balance right and, if this takes more work to get there, then that's what we must do."
But she said Labour had been "very critical of the poor process" which she believes has caused distrust in the community.
"I was asked to front up," she said. "I'll front up to any public rally. I'm prepared to stand on the front line for hard-working regional Kiwis," she said.
"If Foss is confused it's because every direction he looks I'm right there fronting for Tukituki and it's getting to him."
Ironically, neither the rally nor the site for the dam are in the Tukituki electorate, but for Ms Lorck it was a chance to learn more about the dam and its effects on her hometown and on people who do live in the electorate, which extends into Central Hawke's Bay with a boundary at Otane.
Neither candidate has plans for a formal campaign launch yet.
Mr Foss said: "It's certainly heating up, and we'll be doing a launch at some stage, but every day for me is a campaign.
"If I have to start campaigning two months out from an election after nine years as an MP, I really don't deserve it."
Ms Lorck says she is already on the front-foot for a boisterous campaign for "hard-working Kiwis" and all others who have to be part of "the plan" for growth in the region.
"My launch has been knocking on the doors, which I've done in Hastings ... Door-knocking is a good way for finding out how people feel."