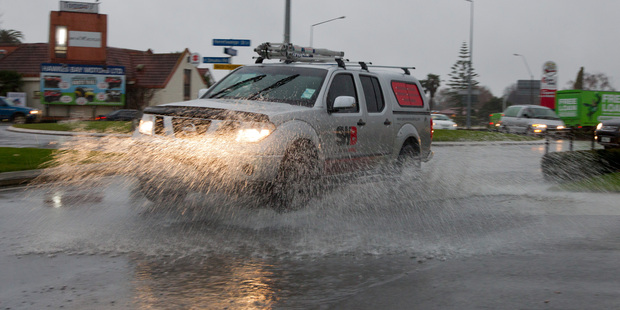 Police are warning motorist to be careful while driving as Hawke's Bay Civil Defence and Emergency Management predict heavy rains for the region.
The management group is co-ordinating with Hawke's Bay Regional Council on the likely impact of up to 300ml of rain that may fall in the region by Friday.
Eastern District Command Centre Sergeant Andrew Graham urged the region's motorists to drive to the conditions in the coming days, especially as the bad weather started to set in.
Mr Graham said it was also important to watch out for slips as there had been a partial slip on the Napier-Wairoa road at the devil's elbow this afternoon.
Traffic flow hadn't being impacted by the slip Mr Graham said.
Hawke's Bay Civil Defence and Emergency Management Group said the region's residents should be aware of rising and variable river levels, particularly in low-lying areas with river access, such as Clive.
River access at Pakowhai Road's Chesterhope Bridge had been closed for safety reasons.
The group's operational teams are expecting the heavy rainfall to fill river channels but should only have a minor impact on the urban pumping network.
Hawke's Bay Regional Council incident controller Darren Gorst said there was the possibility of localised flooding.
"So to be safe our operational and pump maintenance teams will remain on call overnight. This scale of annual event should not present too many problems."
The easterly wind conditions and associated swell may close river mouths and create some concern for seaside residents.
However the regional council would continue to monitor the weather conditions.