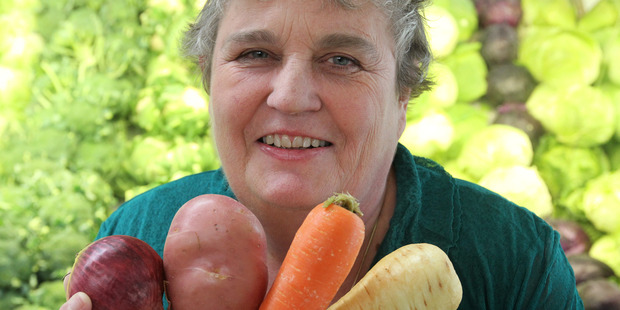 As part of Hawke's Bay Today's Fighting Poverty campaigin, we have spoken to a food expert about ways struggling families can make ends meet and provide wholesome meals for their children.
Hawke's Bay food specialist Rachel Blackmore says buying seasonal produce can slash food bills.
"Buying produce in season saves money; when tomatoes, capsicums, zucchini, eggplant, strawberries or asparagus are in season they taste fantastic because it is the right time of year to be eating them and they are inexpensive, because they are plentiful."
The former Hawke's Bay Farmer's market manager and cook book editor said seasonal produce could be bought at farmers' markets and farm shops, which were good places for people to learn what was in season.
"Farmers' markets are seasonal, that's why you can't get everything all year round and that's why at certain times of year there are more or less stalls in the markets."
To manage food costs, it was also important to make a shopping list and to stick to it, Ms Blackmore said.
"Don't be tempted by specials that you don't need or won't use. Remember it's not a special if you don't need it or won't use it.
"One of the most expensive items on you dinner plate is the protein - fish, meat or chicken - and we frequently hear that we eat too much of it. As a guide 500g boneless meat, fish or chicken will feed four people."
To keep costs down when feeding teenagers and men who undertook physical work, meals could be "bulked up" with beans, lentils and vegetables, which were all cheap, Ms Blackmore said.
Planning the week's meals in advance would also avoid the quick-fix of getting expensive takeaways.
"This might sound boring, but not only does meal planning save money, but it also saves time."
Ms Blackmore recommended learning how to cook a Bolognese-style mince sauce, which could create a large variety of meal options including pastas, pizzas, tacos and sloppy joes.
She recommended putting a freezer to good use by buying meat on special and freezing it for later.
More food tips could be found on Ms Blackmore's blog at rachelskitchennz.com.