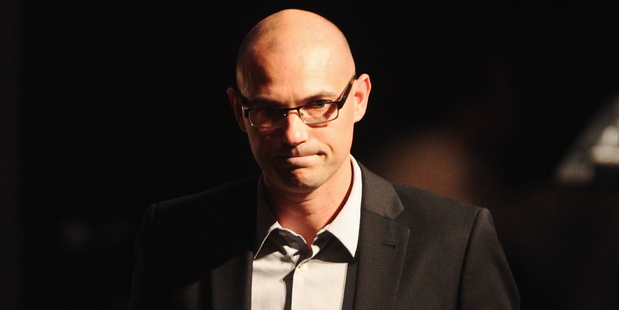 The tribe has spoken but the word is Chris Greatholder is unlikely to be the head coach of the Hawke's Bay soccer franchise in the 2014-15 summer.
By the end of this week the Kinetic Electrical Hawke's Bay United will be naming Brett Angell, of Napier, as their new coach although the shortlist of two other candidates includes experienced coaches with ASB Premiership experience from Auckland and Wellington.
That scenario will unfold despite a groundswell of opinion from players and passionate soccer fans in the Bay, around the country and even overseas as they took to social media, such as Twitter and Facebook, to express their dismay at the franchise board's decision and heap plaudits on Greatholder.
Bay United have confirmed the Napier bank manager's contract expired in April and they are seeking his successor.
"I had caught up with CG [Greatholder] in March and he made it very clear he was not continuing this season," the new board chairman Bob Patterson said last night, reaffirming that franchise general manager John McGifford had summed up the situation well in yesterday's Hawke's Bay Today.
"We have continually made it clear to him and every coach that CG will be part of the structure to gain additional knowledge. He was never out of the loop," Patterson said amid claims from Greatholder that he "heard on Twitter that I was sacked and my contract had expired in April".
Greatholder has helped the Bay side make the cut to the playoffs of the ASB Premiership for the first time in the nine-year history of the national summer league two summers ago and came close to taking them to a maiden O-League berth last summer.
The former Bay United player and captain, who was among the finalists for the annual Bay coach of the year award last Saturday night, has said he left a debriefing not long after the end of the season in February on the understanding he was keen to carry on as coach but wanted to know if the position would be fulltime because the current part-time one put too much pressure on him to organise "everyday chores".
However, Patterson said the board had "never sidelined" Greatholder, "a top kid".
All the players from last summer are welcome back but just as Greatholder may not have wanted some of them back, the franchise will leave that decision to the new coach.
"We can't impose players and staff on the new coach just as we didn't with CG."
Patterson said the onus was on players to decide if they wanted to remain.
"It comes down to choice in this day and age."
He hoped players such as Tom Biss, Fergus Neil and captain Bill Robertson would remain "because you can't buy experience".
Angell is a former Everton loan player and Sunderland striker.