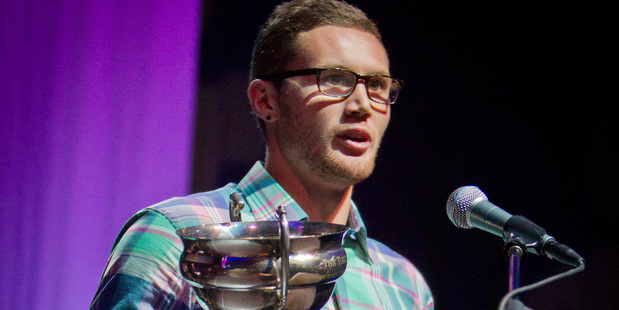 World champion All Black Sevens star Gillies Kaka won the Hawke's Bay Sportsperson of the Year award at a glittering Hawke's Bay Sports Awards function at the Pettigrew Green Arena last night.
The award is sponsored by The Radio Network and Hawke's Bay Today. Earlier in the evening the Magpie collected the Hawke's Bay Senior Sportsperson of the Year award, sponsored by Conroy Removals Ltd.
The MC of the Awards dinner, which was attended by 450 people, was sports journalist Phil Gifford and special guest was radio legend Murray Deaker.
A special moment was when IMS Payroll managing director Kevin Atkinson was honoured for being a supporter and major sponsor of various Hawke's Bay sports for more than 30 years.
After receiving a framed Come on the Bay shirt signed by a variety of organisations he has supported from Hawks basketball captain Paora Winitana, Mr Atkinson, said it was unexpected.
Other winners on the night were cyclist Regan Gough, who was named The Lion Foundation Junior Sportsperson, and the Dodgers Women's softball team, which was crowned Tremains Senior Team. The Konica Minolta Junior Team Award was won by NBHS Orienteering and softball coach Kevin Gettins won the Sileni Estate Coach Award.
# Full details of all the winners in tomorrow's Hawke's Bay Today.