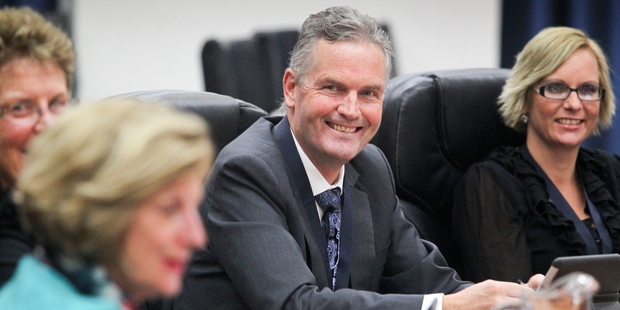 Napier residents will elect a new city councillor on August 19, to replace Rob Lutter, who announced last week he was resigning to take up a new Auckland-based job.
Mr Lutter, a fourth-term councillor, attended his last Napier City Council meeting yesterday.
He was recently appointed chief executive of @Heart, a charity that supports New Zealand children and families affected by congenital heart disease.
The work of @Heart is a cause Mr Lutter feels strongly about because his 17-year-old son was born with multiple heart defects and has undergone 15 heart operations, four of which were open heart surgery.
The CEO role is based in Auckland but Mr Lutter said he and his family would remain based in Napier and he would commute to work.
Napier has a mix of ward-based and "at-large" councillors elected across the entire city. Because Mr Lutter was an at-large councillor, a postal by-election will be held across the city to elect his replacement.
Nominations for candidates open on Monday and close, along with the electoral role, on June 23.
Voting papers will be posted out from July 28, and voting will close at noon on August 19.
Councillors paid tribute to Mr Lutter at yesterday's meeting.
Fellow councillor Mark Herbert said he was sorry to see Mr Lutter go and had enjoyed working with him, particularly on various council hearings committees.
"He loves dog hearings," Mr Herbert joked.