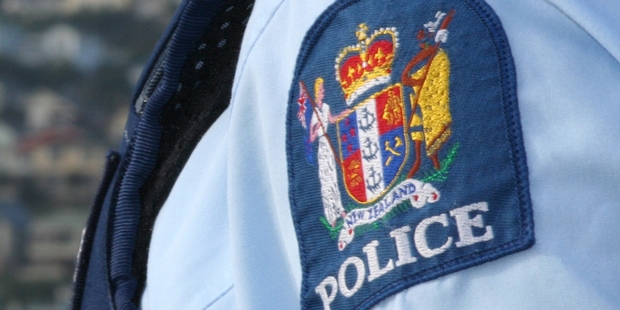 Eastern District police officers are quitting in record numbers and the region now only trails Counties Manukau and Auckland for the most resignations in the country.
Hawke's Bay Today can reveal 24 Eastern District constabulary resignations in the 2013/14 financial year, doubling from 12 the previous year.
Statistics obtained through the Official Information Act show 125 Eastern District officers have left the force since 2005/06.
The previous high for the district, which extends from near the tip of East Cape through to southern Hawke's Bay, in the past eight years was 17, which was reached in 2007/08.
New Zealand Police Association Region 4 director, Detective Sergeant Emmet Lynch, said it was "certainly a concern" that resignations had doubled.
"Historically, Eastern has been quite stable in terms of staffing, but I think it may have something to do with economic times of change and the amount of restructuring that has taken place."
He said the Eastern District was a "more mature group" and veteran cops had left to take up a variety of occupations before retiring.
He added recent restructuring had changed several positions and "disestablished" a number of others, having some effect on staff morale.
"Some people can deal with the amount of restructuring while others see it as quite a challenge, but there has been some good progress made with the restructuring."
Mr Lynch said that despite the higher turnover there were no fewer officers policing the East Coast and Hawke's Bay.
"The positions do get filled, in the short term there may be a period of time where it puts extra pressure on other staff to fill the void. What you do lose is the experience, often you will be losing a senior person and replacing them with an inexperienced member."
Hawke's Bay area commander and relieving Eastern District commander, Inspector Tania Kura, said the district continued to monitor constabulary turnover closely.
"While the latest figures show an increase, we consider they reflect a healthy level of turnover, which is vital for the future health of the police workforce, and note that this change has come after a long period of very low attrition," she said. "Our turnover rate also continues to remain significantly below that of other state sector employers."
She added the turnover of district constabulary staff for the 2013/2014 year (which includes resignations and retirements) was not unexpected given an ageing workforce, with about a quarter of constabulary staff now aged over 50.
"Our current constabulary workforce is around 480 staff, with attrition rates across the Eastern District standing at 7.3 per cent - slightly above the long-term national average of around 5.7 per cent, which is among the lowest of all major employers in the public sector, and significantly below the state sector average of 17.3 per cent for the 2011/12 financial year.
"As with all other police districts, we continue to work closely with Police National Headquarters to recruit and retain high quality staff that reflect the diversity of the communities we serve."
Police Minister Anne Tolley, whose East Coast electorate is in the Eastern District region, said: "Police have not raised any concerns with me about the Eastern District and I know our officers are out there every day trying to tackle and prevent crime.
"Like all other districts, Eastern is better resourced now than ever before, with smartphones and tablets for all officers, as well as access to firearms and Tasers."
She said there were almost 9000 frontline officers across New Zealand and the attrition rate was about 5 per cent, "way below the state sector average".
"The attrition rate was at a record low in recent years, as people held on to jobs during the economic crisis. As things are looking up, it's normal for a slight rise in those looking to move around."
She said the most important statistics for the public were that crime had fallen by more than 20 per cent during the past four years.
Nationally, 243 officers have resigned from New Zealand's 12 policing districts, Police National Headquarters and service centres during the past 12 months, down from the 351 in 2012/13.
The rise in Eastern District police walking away from the job is made more alarming because the region is one of only two to show an increase in resignations during the past year, the other being Northland with a small rise from 12 to 14.
Counties Manukau remains the district with the highest number of police handing in their notice, 35 in 2013/14.