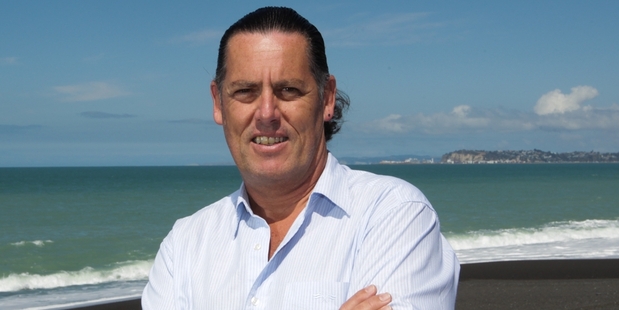 Napier Labour candidate Stuart Nash says opponent Wayne Walford's dual roles as Hawke's Bay Chamber of Commerce chief executive and Napier's National candidate are conflicting.
In his role as National's candidate for the Napier seat, Mr Walford has been advocating for the Napier-Gisborne rail line to be permanently closed. He started a petition for a feasibility study for the mothballed rail line to be converted into a cycleway, but Mr Nash said this was at odds with the Hawke's Bay Chamber of Commerce's position.
He said the chamber had been "unequivocal" in its support for the reopening of the rail line since 2010.
However, Mr Walford said his political opposition to the reopening of the rail line was a demonstration of his integrity.
"I can represent the members [of the chamber] and also have my personal and political view. I'm not confused - not like Mr Nash."
The feasibility study for the proposed cycleway was about establishing a more objective view of the concept, Mr Walford said.
Mr Nash has called for the chamber to clearly explain how Mr Walford was managing his dual roles.
"The blurred lines over the rail link policy seem to suggest these roles are not being managed appropriately at all," he said.
Chamber president Brent Linn said Mr Walford's views on the line were personal and not those of the chamber.
The chamber voiced the concern of its members when the line to Gisborne was closed and supported them in calls to have it reopened.
There were conflicting views among interested parties on whether road was better than rail, Mr Linn said.
In response to Mr Nash's suggestion that undue political influence was creeping into the chamber, Mr Walford said: "I can play in different parks at the same time.
"I'm very clear on what hat I'm wearing in either role."
Napier Gisborne Rail Establishment Group and Regional Transport Committee chairman Alan Dick said Mr Nash's comments were election-year politics.
"It's a bit of a sideshow," he said.
Mr Dick declined to comment on Mr Walford's dual roles and said the strategic transport benefits of reopening the rail line for Hawke's Bay and Gisborne were independent of politics.
The Hawke's Bay Regional Council had earmarked just under $5.5 million in its draft annual plan to re-establish the line, conditional on KiwiRail and the Government funding its return.
Transport Minister Gerry Brownlee has said in the past that rail volumes were not strong enough to justify reopening the line and that roading infrastructure was widely valued.
Economic Development Minister Steven Joyce said earlier that even if there was a major oil and gas find on the East Coast it would not bring about any significant increase in rail use.