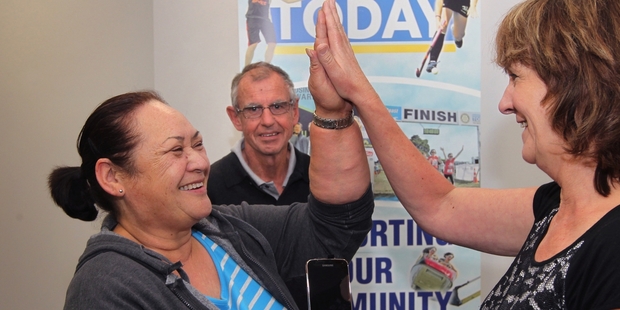 Ivy Graham let out a whoop of joy when Hawke's Bay Today phoned with the news that she was the winner of a Vodafone Samsung Galaxy S5.
"Oh wow, thank you so much, that is great news," Mrs Graham said. She is now in with a chance to win the Great Galaxy Goldrush - a promotion to give away $100,000 worth of gold.
Hawke's Bay Today in conjunction with Vodafone offered readers a chance to win the mobile phone worth $1049.
Hundreds of entries poured in and Mrs Graham, with her husband, John, who has been a Hawke's Bay Today subscriber for more than 20 years, were the lucky winners.
This is the best thing I have ever won," she said. "I know what's going to happen now. The grandkids will say 'Nan's got a new phone. What's going to happen to her old one'."