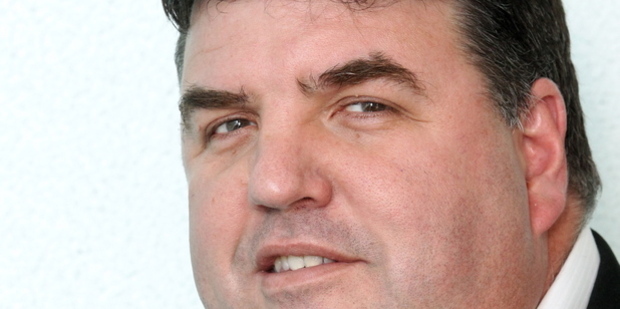 New Zealand is certainly a country of two halves in an economic sense. You have the large urban areas like Auckland and Christchurch, which are going through a period of sustained growth.
And then you have regions like ours that are desperate for an economic boost and more jobs.
The policy of the National Government seems to be one-size fits all, where they create the broader framework (with the emphasis on the big metropolitan areas) and everything follows from there.
Interest rates are being used by the Reserve Bank to try to manage the growth in Auckland and Christchurch, but unfortunately provinces like Hawke's Bay are paying the price.
Next Thursday, Bill English will deliver his sixth Budget speech. Budgets these days are not as they were a few years ago. The government of the day basically drip feeds most of it in the weeks prior to the speech, so often it is a bit of an anti-climax when it happens.
So far it seems like, rightly so, the focus of this Budget will be on jobs. Minister for Tertiary Education, Skills and Employment Steven Joyce announced an extra 6000 spots to the Government's apprenticeships programme - at a cost of $20 million.
Social Development Minister Paula Bennett also revealed the Government would spend $3.5 million to help beneficiaries take up work as part of the Canterbury rebuild.
"We're offering up to 1000 beneficiaries a one-off payment of $3000 each if they have a full-time job offer in Canterbury, and are ready and willing to move there," she said.
That is all well and good, but what about us? We need jobs here. Many of our jobs are seasonal and there is a real need for stable employment.
In today's paper we have published a special feature on next week's Budget. We have gone to various people in the Bay and asked them what they want - and the overwhelming response is jobs.
Hawke's Bay Chamber of Commerce president Brent Linn got it right when he said the Government should create a regional job strategy "in recognition of the importance of provincial New Zealand business to the prosperity of NZ Inc".
Hawke's Bay-based Salvation Army major Annette Garrett puts it simply: "We deal with a whole lot of social needs but if people have got good housing and employment then a lot of what we do isn't needed."
While there have been positive signs in our economy and the job market has lifted, we still need more.
It is up to us as a province to remind whoever wants to represent us in Parliament after the September elections that job creation is our number one priority.