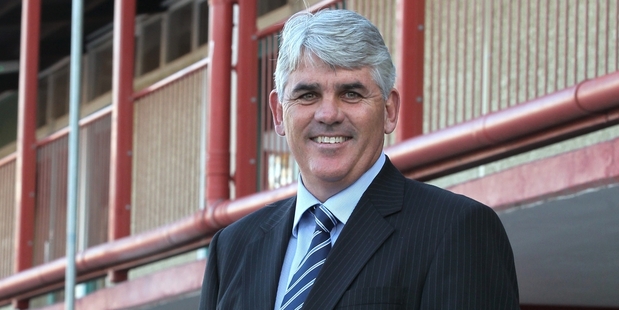 St John's College today welcomes a new principal who brings a distinct sporting vision.
Paul Melloy takes the reins of the Hastings Catholic boy's high school from Neal Swindells, who become the leader of St Patrick's College in Wellington after he was the principal of St John's for 15 years.
Moving to Hawke's Bay from another catholic boy's school, Sacred Heart College in Auckland, Mr Melloy said he hoped to continue the academic excellence of St John's, while developing its sporting significance.
"We have great academic results in the core subjects of maths, English and science," he said of his new college. "But we have had a falling roll for the past three years."
He said when interviewed by the board, a "sports institute" was part of the answer to encouraging parents to send their boys to St John's.
"Rugby, basketball, cricket, football and golf are the sports I would like to see have their own academies. Each would have a level three coach."
He hoped by creating an elite sporting environment, students from around New Zealand and overseas would be willing to come to St John's.
"Those who may be in the academy however would have to show an academic improvement as they progressed through the college, and any behaviour issues would see them kicked out."
He said the institute plan was similar to that employed by his former school in Auckland, where he held a number of roles since 1996, including director of pastoral care and director of curriculum.
"It has been a goal of mine to be a principal since about 2004," he said. "You have to build into it and I am really looking forward to the challenge."
The South African is joined in Hawke's Bay by his wife and fellow educator Lorraine and their daughter.