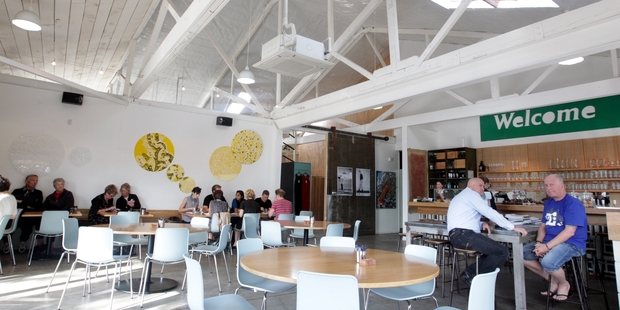 The complete cafe "experience" is what transforms an average space into your favourite place to rest and refuel.
Hawke's Bay people are spoilt for choice, with a vast selection of modern, rustic, funky and classic establishments.
Hospitality industry insiders have selected four of the region's best multitaskers as finalists in the Hawke's Bay Hospitality Awards, Outstanding Cafe Experience category.
F.G Smith is a collaboration between Opera Kitchen founder Jennifer Le Comte and Rakai from Aroha and Friends, who created a space where Ahuriri meets the big city.
The aim was to give people a place with a cool yet bustling atmosphere, in a laidback Hawke's Bay environment.
"I think it appeals to people like me, and my staff, people who have moved here from other cities because they love Hawke's Bay - it's Hawke's Bay staff, it's Hawke's Bay food - it's about being pleased with your decision to move here," Ms Le Compte said.
She said selecting staff she gels well with was another secret ingredient.
"I like them so if I enjoy spending my day with them, so should the customers."
Adoro Cafe offers the flavour of Europe, without having to set foot on a plane - its ambience and food bring a little taste of Italy and France to Napier.
But the real selling point is hand-picked staff who treat diners like their friends.
"We know 95 per cent of people by name, we know what's going on in their lives," head barista Hans Seitzinger said. "That's something that we select on, our preference is for staff who have experience, people who have lived."
A favourite Hastings hotspot, Taste Cornucopia proved once again to have the right combination.
With a freshly spruced interior featuring funky artwork and a new paint job, the cafe prides itself on being the total package.
"I think the main thing is the food, we put a lot of effort in, and the staff ... it's really nice to be nominated because it's other people in the industry recognising you," chef James Beck said.
Finally, Milk & Honey work hard to be a consistent favourite among locals. Restaurant manager Miyuki McGuffie said: "We hope to provide warm and friendly service and a comfortable place where you feel welcome - a place to unwind."