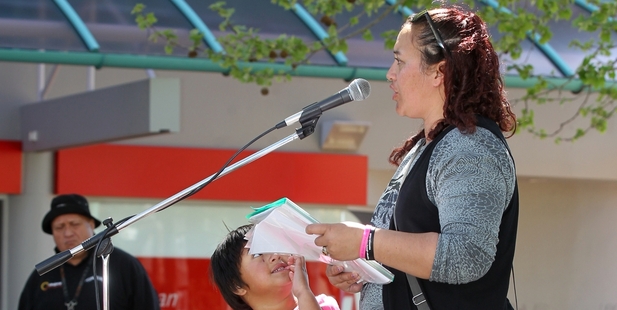 Two mothers of sons who succumbed to the effects of legal highs are "ecstatic" the products will be eradicated from shop shelves in two weeks.
But they worry addiction services will not cope with an influx of withdrawal victims.
Jolene Morrell's 12-year-old son attacked a 49-year-old Hastings man before last year's Blossom Parade while high on synthetic cannabis and struggled to cope with his addiction.
"It definitely should have come sooner but it is great news, it's awesome," she said of the Government's decision to ban all legal highs. She said her son has "kept to a plan" and weaned his way off the products, including K2 and Voodoo.
"Some of his friends still smoke it and it is a worry they will now go looking for the stuff underground."
Anti-legal high rally organiser Nicky Prisk said her 17-year-old son was still smoking the synthetic cannabis but was "over the moon" when news of the ban broke.
"He has been going to counselling for the last three weeks.
"I'm glad it's illegal now but I'm worried there won't be enough people to help out all those who will be coming off it.
"If I keep pushing my views on him and telling him how destructive those drugs are I think it will help."
She said some of the symptoms of "coming off" legal highs were an agonising headache, vomiting blood, insomnia, agitation and restlessness.
Ms Prisk was also organising a whanau support group for family members affected by their loved ones' use of the drug.
A Hawke's Bay District Health Board spokesman said mental health and addiction services at both Hawke's Bay Hospital and the Napier Health Centre operate from 8.30am to 4.30pm, Monday to Friday, while an emergency mental health service for after hours is available by calling 0800 11 2334.
He said anyone wishing to use the service can self-refer or be referred by their GP.
"Prospective patients sometimes have to go on a short-delay waiting list but cases assessed as severe would be seen the same day. The counselling is talk based - individual and group - and moderate to severe addiction is treated," he said.
"The DHB can't predict what increase in numbers of presentations will come about because of the banning of psychoactive substances."