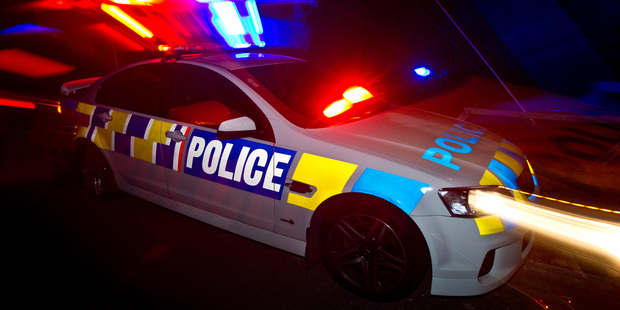 Being left abandoned on the side of the road with nothing but the clothes they were wearing hasn't put two Czech hitch-hikers off touring New Zealand.
One month into a six-month travelling and working holiday across the North Island two young Czech women were robbed after a man they accepted a lift from at Eskdale drove off with their packs on Sunday.
Thereza Fialova and Kristyna Koosova, both students, were left standing on the side of the highway stunned at what happened.
"We thought 'why us?"' Ms Fialova said.
"What did we do to deserve this to happen?"
She said she and her friend had hitch-hiked extensively through Europe in the past and last Sunday's incident was the first time something "very bad" had happened to them.
Both had temporary work visas and had been staying in Hastings for the past month working in orchards picking apples and peaches.
They decided to continue their travels after hearing about jobs in a fruit-packing house in Opotiki.
They contacted Jan Willis at Riverlock Packhouse and Coolstore and she invited them to call by as the company offered seasonal work to travellers as well as locals.
"But I didn't want them to hitch-hike," she said.
Ms Fialova and Ms Koosova got a lift to Eskdale - to the intersection of SH2 Main Rd North Bay View and the Eskdale turn-off to SH5 and Taupo.
At about 2pm Ms Fialova said a dark green, four-door older car pulled up and the driver said he had set out from Wellington for Taupo and would happily give them a lift there.
They loaded their belongings into the car and were about to get in when he sped off.
"He took everything," Ms Fialova said, adding they were left with what they were wearing and a small bag with a cellphone and Ms Koosova's passport in it - her passport disappeared along with the rest of their clothing, personal effects and sleeping bags.
She called police, who sent someone to pick them up and they gave as much information as they could.
The pair described the driver as caucasian, aged between 20 and 30, with blonde hair.
Ms Fialova said they then got a ride to Gisborne and eventually made it to Opotiki several hours after they had told Mrs Willis they were likely to arrive.
"It was a terrible thing to happen," Mrs Willis said.
"They got here with nothing and it was all pretty upsetting."
On Monday she loaned the pair a vehicle so they could get to Auckland to sort out the missing passport and buy new clothes.
While it had been unsettling the incident had not put them off New Zealand.
"Oh no, we want to stay here - we like it," Ms Fialova said.
While planning to return home for university in July she said they would return, although would think twice about hitch-hiking here in future.
Police had no firm leads on the offender.