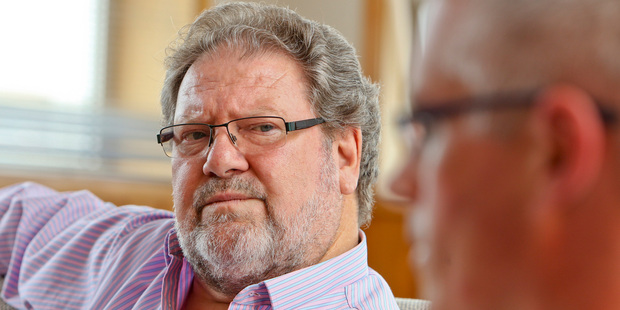 A leaked 2013 email shows Napier Mayor Bill Dalton appearing to support removing trucks from Marine Parade on a "permanent basis" despite his current stance that it is impossible to remove them completely.
The email, sent by Mr Dalton before October's elections, said there were roadworks which created an "ideal opportunity" to permanently remove freight trucks from the pedestrian-heavy Hawke's Bay road.
Mr Dalton wrote a possible campaign could be put together which would argue: "If you can do it on a temporary basis, you can do it on a permanent basis".
"If people got up off their hind legs and made a lot of noise about how good it was on the Parade without trucks, I am sure the message would get through," he wrote.
The opportunity he referred to was the recent roadworks along Marine Parade, including the construction of a new storm water pipe at the road's intersection with Tennyson St.
When Hawke's Bay Today spoke to Mr Dalton last night he acknowledged he had sent the email. He said his view on the subject had never changed and he had never given the impression he wanted, or could, remove trucks permanently.
"My thoughts are every truck we can get off Marine Parade is a bonus. It was never one of my campaign promises to remove trucks entirely from Marine Parade. I am a realist and have always acknowledged it would be impossible to take all the trucks off Marine Parade. "It's a physical and practical impossibility to completely remove them all," he said.
"The port is in a location that we can't change and it is vitally important for all the produce that needs to be shifted. We will never get every truck off Marine Parade but this council is working very hard to get as many off as possible." He said when trucks were diverted through Georges Drive, council received far more complaints than Marine Parade residents.
"At the end of the day the port is an important economic contributor to Hawke's Bay," he added.