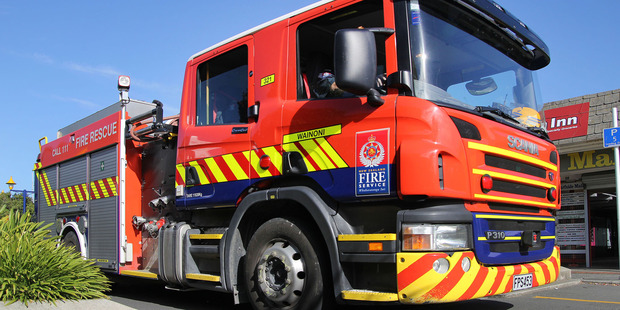 What is usually a primitive form of fire-starting nearly ignited a rural blaze yesterday, after "sparks from a stone" caused a grass fire on a Maraekakaho farm.
Resident Trewey Black saw smoke billowing about 2pm as she made her way back from town to her farm on Dasent Rd.
"I just thought 'gee that looks like a big fire', and looked to where it was coming from and noticed it was very close to our property."
Her neighbour's farm worker had been topping a paddock at the end of Dasent Rd when he ran over a stone, creating a spark which lit the dry grass.
Ms Black and four local farmers quickly rallied to extinguish the fire before it could take hold of the long dry grass further up the hill.
"We have our own little water tanker, so we were able to control the fire.
It only burnt about half a hectare before it was under control."
Fire crews from Hastings and Maraekakaho were dispatched but only required to douse the area.
"You can see how dry it is out here, and just a little bit of wind and it would have got well and truly got out of hand. Especially with the strong winds we have been having over the last couple of days," said Ms Black. "If it had got into the long grass, there is no way we would have controlled it."
She said it was a timely reminder for farmers to be aware of just how easily rural fires could start.
This summer, Hawke's Bay has a experienced a number of gusty days, drying farmland despite unseasonably cool temperatures. MetService has recorded high winds throughout January, with the peak wind gust reaching 89km/h earlier this month.
Today's forecast is for fine weather with light winds and a high reaching the early to the mid 20Cs in Napier and Hastings, while tomorrow could see a cloudy day with some rain developing and southeasterlies keeping temperatures down again.