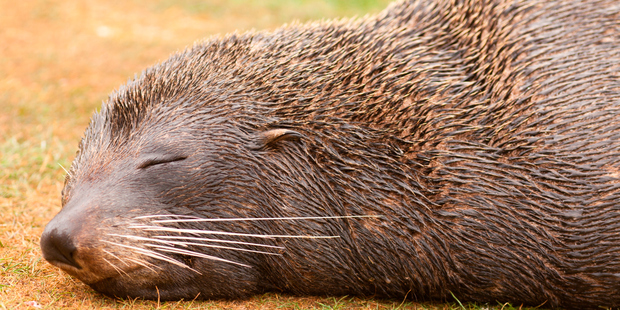 The end is far from nigh for the eight seals which have been boarding at Marineland since it closed in 2008 - but it is nigh for the prospects of the facility being revamped into a wildlife centre.
The five New Zealand fur seals, one sub-Antarctic fur seal and two California sealions are being prepared, by means of quarantine, for a new life in Australia where four marine centres have put up the "welcome cobber" signs.
The move was inevitable, although it was not really expected until later in the year.
The Marineland, looking tired from the outside and in danger of gaining eyesore status on the otherwise eye-catching Marine Parade, is set for a revamp into a skatepark and outdoor pursuits venue, and will link in with a proposed reef garden, amphitheatre and carpark.
It all sounds very colourful, although the Marine Parade does appear to already have its share of gardens.
What it does need is attractions.
Things to look at.
It's fine for the children as there are playgrounds and cycle and scooter tracks aplenty, but the jury is likely out on just what it can deliver the bigger humans.
Apart from the National Aquarium and the Par2 MiniGolf, the stretch is an admission-free attraction zone and, at the end of the day, the little kids and teenagers are being well looked after.
The proponents of Marineland who see potential in a wildlife recovery, marine centre and and education facility have a point.
Such facilities can work because people like to get up close to animals otherwise only seen on television.
Which is why marine parks and zoos generally pull a crowd, and they are not confined to the summer crowd.
Seals and otters and things will dip a flippered toe in the water in winter, no worries at all.
While not on any agenda, it would not be a wayward or frivolous step for the Napier City Council to engage in a feasibility study for such a venture - designed for another location on the parade stretch.
It would of course have to factor in more than just a few seals and sealions.
We once had a very fine kiwi house on the northern end of the parade but it disappeared.
Now there's a thought.