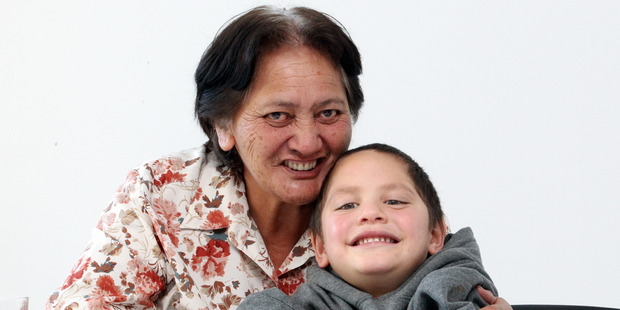 The mother of a five-year-old boy critically injured in a hit-and-run last year says her young man is "slowly but surely" recovering from the head injuries that put him in hospital for more than a month.
Kayzah-Shae Wairama was struck by a car while he was playing on his bike at the end of his mother's driveway on August 13 last year.
The driver, Joshua Watson, was sentenced to seven months imprisonment on Wednesday after pleading guilty to a charge of failing to stop and ascertain injury.
Kayzah-Shae's mother, Melanie Shillingford, said she was not interested in the sentencing and had asked not to be told of the outcome.
The family have since moved to Brisbane where some of Ms Shillingford's children were looked after while Kayzah-Shae was in hospital.
Both of Kayzah-Shae's parents moved to Auckland during the hospital stint, staying in the Ronald McDonald House initially and later moving to motels around the hospital.
"Kayzah-Shae arrived [in Brisbane] about four weeks ago," Ms Shillingford said yesterday.
"We're loving it here. I couldn't go back to that house. Too many memories."
She said the young boy was doing "really well".
"He's got a long way to go but he's doing good.
"Hopefully he'll get to return to school next year but we're not too sure. We'll need to have him assessed but it would be good."
Rehabilitation is continuing for Kayzah-Shae who was placed into an induced coma after the accident and had surgery to reduce swelling.
He then spent more than a month in a rehabilitation centre in Auckland.
"We're pretty much just continuing with what he was doing before, just little things like reading and playing memory games, things like that. We're noticing progress, slowly but surely."