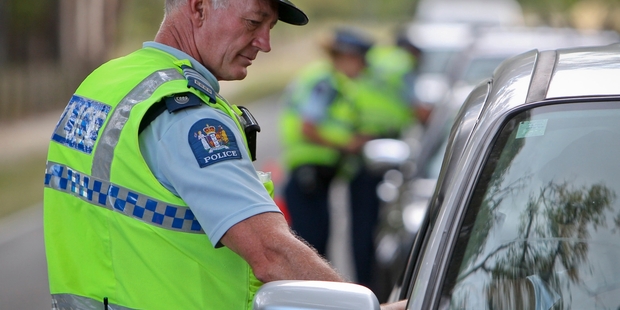 Police are planning a high profile on Hawke's Bay highways today, hoping to complete a third fatality-free Christmas-New Year holiday period in theregion in a row, after its first single-figure annual road toll in more than 50 years.
By late yesterday there had been no serious smashes on Hawke's Bay and Gisborne/East Coast roads since the holiday road toll season, which started at 4pm on Christmas Eve and ends at 6am tomorrow. However, there had been six deaths nationwide.
It comes after a 2013 Hawke's Bay road toll of just six, barely a quarter of the 2012 toll of 23, less than half the previous 50-year low of 16 recorded in 2008, and less than a tenth of the peaks of more than 60 deaths in the 1970s.
The provisional national toll for 2013, of 254, is the lowest since the 1950s, comparing most dramatically with the peak of 873 in 1973.
Significantly, the death of a 90-year-old woman after a car left State Highway 2 near Waihua, south of Wairoa, in June was the only fatality on Hawke's Bay's major highways network last year. In 2011 there were 10, and the previous year 11.
Hawke's Bay's six fatalities were among 10 in the wider police Eastern District last year. Of the 13 police districts nationwide, it ranked a low 9th in terms of the number of fatalities, compared with a high of 4th in 2012.
Fatalities increased in the urban districts of Auckland, Wellington and Canterbury, resulting in frequent regional toll-topper Waikato posting only the third-highest toll last year.
Canterbury had 50 fatalities, Auckland 48, and Waikato 33, well down on its highest toll in the past five years of 75 in 2009.
Sergeant Ray Kirkby, of Hawke's Bay Road Policing, said he didn't want to jinx anything by forecasting a tragedy-free end to the festive season.
The cuts in the toll had been achieved with a lot of continuing work from a number of agencies and organisations during several years, including police, transport, health and education departments, road safety organisations, Plunket, road designers, and vehicle and other industry groups.
"They've all contributed to this," Mr Kirkby said.
Having focused much on drink-driving issues during the past two days, and maintaining a season-long monitoring of vehicle speeds, with a "tolerance" of just 4km above the limits, police major attention today turns to "the highways - north, south, and west," he said.
Traffic flows haven't been reported to be high, but, as of late yesterday, increasing between Wairoa and Napier, as well as on on the Napier-Taupo road.
Mr Kirkby said he was aware of only a small number of minor collisions about the region in recent days.