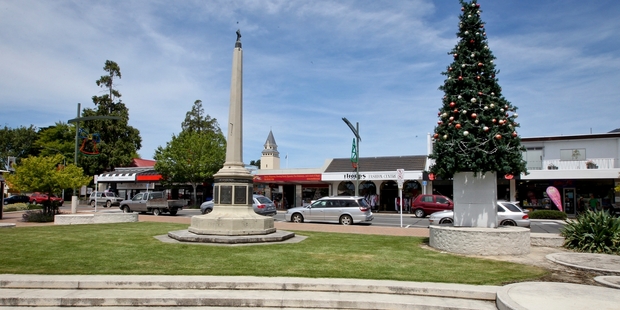 Hawke's Bay is predicted to be the hottest place in the country on Christmas Day, with temperatures at about 25C. Photo/Glenn Taylor.
While much of the country is bracing for rain on Christmas Day, it looks like Hawke's Bay could be the place to be with the hottest predicted high of 25C.
A cool front moving across the North Island on Christmas Eve could bring spots of rain to Hawke's Bay and the East Coast but shouldn't interrupt festivities too much. Forecasters are predicting sun for Christmas Day.
Metservice duty forecaster Mads Naeraa-Spiers said the weather should be fine up until Christmas Eve evening.
"Hawke's Bay is pretty good for the next couple of days as usual but we do have a bit of a Christmas Eve, Christmas Day low coming across the Tasman.
"It will move across the South Island on Christmas Eve with an associated front moving across the North Island on Christmas Eve evening."
He said spots of rain overnight should be expected but Christmas Day should be sunny with westerlies offshore and temperatures reaching 25C.
A cooler southerly flow is expected to move up the East Coast on Boxing Day, bringing wind and rain.
"It could get a bit wet later on Boxing Day and the 27th. It won't be high-20s and bone dry but from the 28th onwards, it looks warmer and drier again," Mr Naeraa-Spiers said. Temperatures reached 30C in Napier and Hastings on Saturday but strong winds battered much of the region. "The front that brought that strong flow has moved through now, there shouldn't be a lot more of that coming until Christmas Eve night."