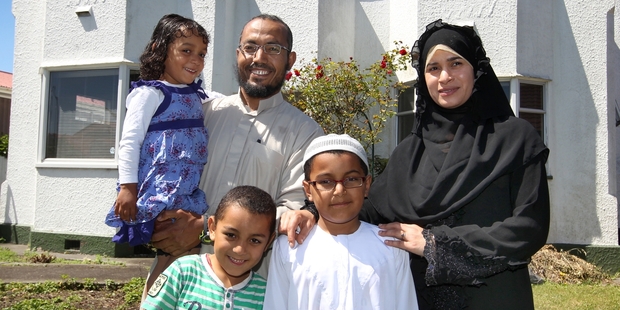 FOR Muslims Mohamed Zewada, Asmaa Ibrihm and their three children, Christmas Day will be just another day of the year.
Mr Zewada is imam at the Hastings mosque and he will go to his place of work, as will many others in the Muslim community, to hold prayers five times and give speeches throughout the day.
They arrived in New Zealand from Egypt in August 2007 and will still stock up this holiday season for Christmas decorations, which will be kept packed away until next year's Muslim celebrations of EID - which signify the end of Ramadan fasting.
"The people in New Zealand, my understanding [is] they don't actually take it from a religious point of view but it is a matter of culture. It's just an event, a kind of occasion, for families to get together and spend time and enjoy," Mr Zewada said.
Despite not celebrating the occasion due to their faith, Mr Zewada and his family will share gifts.
"My work as a minister of religion - we don't have one day off, so I still have to go do my work at the mosque, leading the prayer five times, giving speeches everyday. So there is nothing special about this day."
Mr Zewada wanted to thank the schools his children attended as the kids were excused to do other work when Christmas activities were undertaken.
He likened Christmas to one of the major Muslim celebrations which occurred at the end of Ramadan when all Muslims celebrated as a community and gave each other presents - EID.
"We do the same things here. We celebrate in the mosque, we take the community out in the park ... Gifts to the children, gifts to the families.
"It's sort of the same traditions as Christmas."