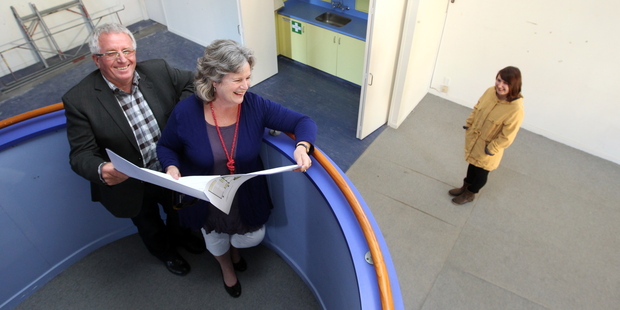 Creative Napier has received an early Christmas present from the Lotteries Community Facilities Fund - the promise of $300,000 funding towards the city's new arts centre due to open in September 2014.
Subject to a final go-ahead by the Napier City Council and the architect involved, the refurbishment of the old Borough Council chambers, to be called Creative Arts Napier (CAN) will begin early next year.
Community arts manager Christine Heaney was thrilled, saying it was the good news they had been waiting for.
The campaign to raise $100,000 from the community began during the year, with many offers of goods and services for the refurbishment of the building, located between Herschell and Byron streets, also coming in.
The 1890s-era building, formerly the Education and Discovery Centre at the Hawke's Bay Museum, was shifted to make way for the MTG.
Creative Napier, now situated in the Raffles St community hub, had to give up its gallery and office space in Hastings St seven years ago as a consequence of rising costs.
The council agreed in principle in February to let the organisation use the building, and set aside $240,000 as its contribution to the cause.