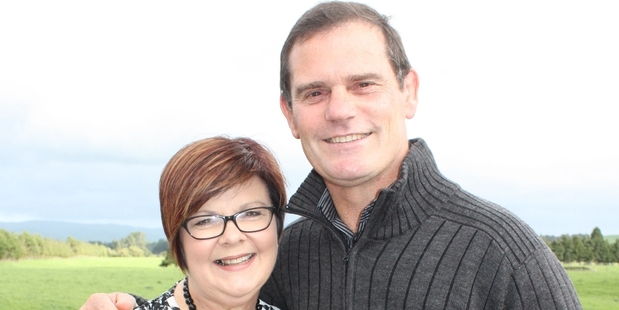 Fighting for the economic survival of the district is what John Barrow says helped win him a second term on Horizons Regional Council.
With 98 per cent of the vote counted Mr Barrow defeated his opponent Ballance farmer Andrew Day by more than 500 votes, for the one Tararua seat on the Horizons council.
"It's a great result," a delighted Deb Barrow said as results came through.
For Mr Barrow, dealing with "the nasty aspects of the One Plan," had been a factor in his success.
"We've had to make sure the extremely destructive aspects of the Plan were put away for the financial survival of this district and now it's upwards and onwards," he said. "Those who knew the One Plan issues saw me fighting for the economy of the region and that's what made the difference at the polls."
Mr Barrow's opponent, Andrew Day told the Dannevirke News while he realised the outcome from the Environment Court was potentially quite severe for the region, it was unfortunate Horizons had decided to water down requirements for dairy farmers.
"There are a lot of different landowners who have been disenfranchised and it's alarming how poorly informed Tararua District councillors are," he said. "Certainly Roly Ellis isn't aware of the consequences and most councillors seem oblivious to what the decisions of Horizons mean for everyone."
Burnt out after a couple of court cases surrounding the One Plan and the election campaigning, Mr Day said he'd think about trying for the seat on Horizons again, but his main concern was around resource management issues.
"There's no cigars for coming second," he said.
"I got into the campaign pretty late and when you're talking at public meetings with a restricted amount of time, getting the message across can be difficult because resource management is a complex area.
"I was shocked at how poorly informed district council and mayoral candidate were on the One Plan issues.
"There are deep divisions out there and the economic impact on one group, dairy farmers, has just shifted to another group of people. I believe there are 80,000 to 100,000 people downstream from us here in the Tararua who desire access to clean waterways, yet Horizons are protecting the interests of one group and that's driven a deep wedge within our community.
"For a rural community, the decision by Horizons Regional Council not to abide by aspects of the One Plan set down by the Environment Court is alarming and a disaster."