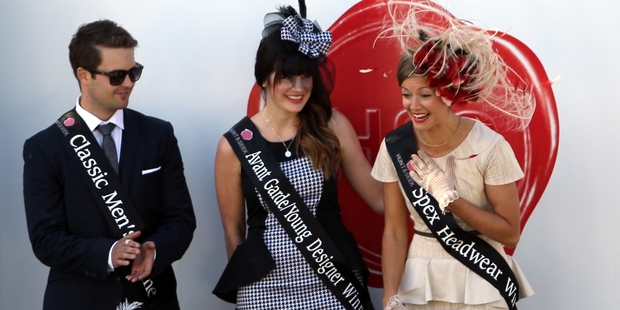 Well-dressed racegoers flocked to the Stella Garden Bar on Saturday, strutting their stuff at Fashion in the Field in record numbers.
Sunshine provided a perfect backdrop to the event, which included four categories and saw Nanette Atkinson take out a four-night trip to Hawaii as the overall winner.
Judges Vania Bailey, Amy Shanks and Rick Kirkland had some tough decisions to make with more than 20 entries in the Classic Women's Racewear category alone.
"The standard was very high, it was clear many of the contestants had put a lot of time and effort into their outfits; some of the final calls came down to minute details," Ms Shanks said.
"Overall we were looking for someone who was polished and showed some personality in their choice of garment. I believe Nanette did just that.'
Trends coming through on the runway were classic cuts in cream, white, red, florals or neon brights; while fascinators were big, bold and structured.
"It was great to see so many people getting up there giving it a go, I was really impressed by the scope of fashionable entrants we had to choose from."
As well as taking out overall winner, Ms Atkinson also claimed the headwear prize.