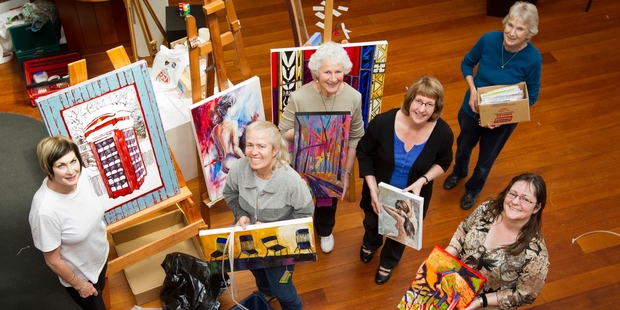 The popular annual exhibition by Humanity Painters is on at the Hastings Community Arts Centre until October 12.
The fifth showcase features about 200 artworks in a range of genres from the more than 70 people tutored by artist Helen Kerridge, who runs six classes in the room above Humanity Books in Hastings.
She was inspired to call the exhibition Ripple Effect when thinking about the growing number of paintings by her students on display in many businesses and homes throughout the Bay. "Given the enthusiasm and talent of my students I wouldn't be surprised if this year we again outdo the stellar achievements and sales of previous shows."
Businesswoman Alexandra Tylee, who attends a Tuesday afternoon class, said she had always loved painting and remembers well the many still lifes done by a great-aunt. "I decided I wanted to try and paint too."
Lynn Ward, who is in the same Tuesday class, has been interested for a long time in photography and art and grasped the opportunity four years ago to pursue it, gradually making a change from using watercolours to acrylics.
"There are so many talented people here in Hawke's Bay and what makes it special is everyone's different and sees things differently."