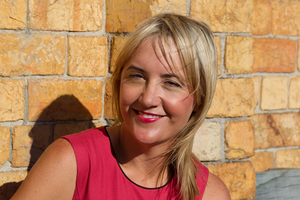 Political heat is coming on Hawke's Bay Regional Council following allegations it terminated a contract with GNS Science when the consultancy complained the information the council supplied for research on the Ruataniwha Plains was inaccurate.
Green Party leader Russel Norman, during question time in Parliament yesterday, said GNS Science was contracted to undertake modelling of groundwater in the Ruataniwha Plains in 2012 and 2013 as part of research for what is now the Tukituki Catchment Proposal.
GNS Science was contracted for four separate pieces of work; three contracts were completed, one was not.
Dr Norman asked whether the Ministry of Science and Innovation knew scientists were worried about the accuracy of the regional council's groundwater model, the fundamental information it needed to complete the contract.
He alleged the regional council terminated the contract when scientists wanted to put their concerns into a report indicating the results of their research would not be accurate because the model provided by the council was wrong.
"Is it the case that an early report in August 2012, provided by GNS Science to the council, has been used by the Hawke's Bay Regional council in its applications around the dam, rather than using the February 2013 amended report, which highlighted the GNS Science scientists' concerns that the report was not accurate?"
National's Nikki Kaye, answering on behalf of minister Steven Joyce, said she was advised the regional council opted to change its management strategy for the Ruataniwha Plains and that was the reason the GNS Science contract was terminated.
She said if Dr Norman had issues regarding the local authority, he could contract the regional council, submit some questions in writing, or speak to the Minister of Local Government, Chris Tremain. "But I would say the contracts between GNS Science and the Hawke's Bay Regional Council are exactly contracts between them. There are hundreds of contract every year, I cannot verify what the member is saying."
Regional council resource manager Iain Maxwell said not all aspects of what was proposed by GNS for its component of the modelling work was commissioned by the council.
"Beyond that you will need to refer your question to GNS," Mr Maxwell said.
GNS Science said it could not comment because the work it completed remained the property of the regional council.
Mr Maxwell said it was not correct to allege the GNS Science contract was terminated because it did not return a favourable result for the regional council.
"GNS completed work for the council based on the peer reviewed groundwater model that is the subject of the evidence filed with the Environmental Protection Authority, and is now before the Board of Inquiry."
He said the council had no knowledge of any allegation by scientists raising concerns about the catchment proposal or "placement of pressure by council to that effect".