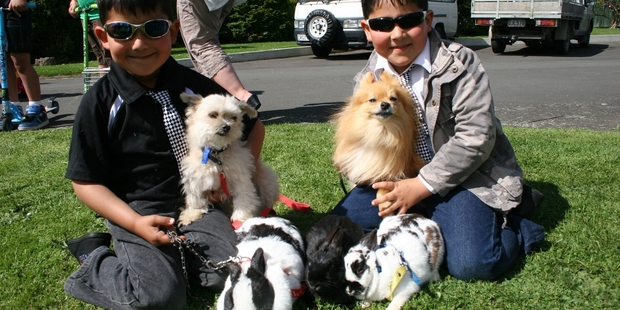 He has had goats eat the hymn sheets and poultry in the pulpit, but Dannevirke's Canon Tim Delaney is still keen for animals to flock to his special critters blessing on Sunday.
The traditional animal blessing at St John's Anglican Church connects with the feast of St Francis of Assisi, the patron saint of animals and birds, Canon Delaney said.
"This type of service is becoming more popular than in the past, not only in New Zealand, but in Australia and the United Kingdom too.
"People's involvement in the church is shifting away from regular Sunday worship to special events, with the focus on what is happening in their family, community and their social life. I believe it's a good thing our liturgical gatherings are more connected with real life events," he said. "St Francis was more community focused than church focused too. We live in a part of the world where animals are a part of our lives. The ministry of the church across the Ruahine region, needs to keep a focus on not just human beings, but all God's creations and so by holding an animal blessing, we are acknowledging the importance of these special creatures."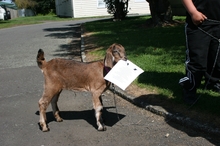 So what is it about pets and animals which resonates with people?
Canon Delaney believes it's because pets get us in touch with the simple, not the complicated.
"When our lives become more complicated, it's good to have a dog to pat or a cat to sit on your lap," he said. "And of course, they do say a dog is the best anti-depressant on the market and it's the same with birds, lambs and rabbits, they're all welcome to Sunday's blessing."
While Canon Delaney said it is a bit hard to get a goldfish on a leash, he's had insects and ant farms attend the blessing.
"I want to see them all, pets, farm animals, the lot," he said.
"The service will last as long as the attention span of your average dog."
Animal and pet blessing, Sunday, September 29, at St John's Anglican Church, High St, Dannevirke at 2pm. For more information, contact Canon Tim Delaney on 0800 842-277.