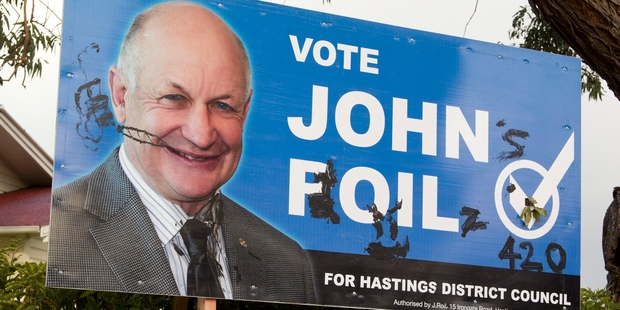 John Roil, a Hastings District Council candidate, is remaining positive despite having his first billboard defaced yesterday.
An unknown tagger went to "considerable trouble" to add what appears to be a marijuana cigarette and changed John Roil to "John's Foilz". "I'm hoping this means someone has taken an interest in the elections and we may see more young people turning out to vote," Mr Roil told Hawke's Bay Today.
He said the offender needed to climb to some height to make the alterations.
"It's the only billboard of mine that's been hit. While it adds character it is frustrating, there's quite a considerable cost with these signs."