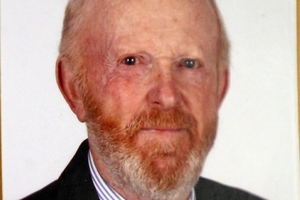 Former Napier councillor David "Bos" Bosley is showing it's never too late to have another go, and is among the eight candidates contesting the two Nelson Park Ward seats.
Having been outspoken about council issues during the era of Mayor Alan Dick, Mr Bosley first sought election in 1998, polling 16th of 31 in the race for 12 seats.
He was elected in another city-wide vote in 2001, but was ousted three years later, and failed in a bid to return to the council in the ward in 2007. He did not stand at the last election.
Now semi-retired, Mr Bosley, 69, headed a Local Body Watchdog Association in Napier, and passionately argued for heavy trucks to be kept off Marine Parade. He is a past president of Grey Power and a former secretary of the Napier Progressive Association.
He says the upcoming election is pivotal to Napier's future, and he is committed to "putting Napier people first".
He says "no" to water meters and privatisation of council essential services, and stands for "genuine public consultation, affordability and openness".
The council, he believes, should be "much more proactive" in attracting larger employers to the region, to establish bases on council-owned commercial and industrial land.