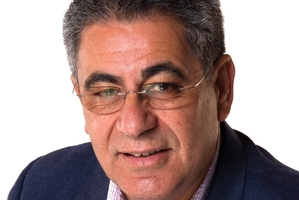 Wairoa mayoralty candidate Derek Fox has announced his intention to make his election run alongside a group of councillor aspirants calling themselves Team Wairoa.
The group was announced yesterday and besides Mr Fox features incumbent Councillor Benita Cairns and council hopefuls Hine Flood and Mike Bird.
Mr Fox said it was not a "one-person job".
"That's why I'm running with a group of people who are well known in the district for their commitment, endeavour and hard work. Our roots run deep and we'll be taking a principled, collaborative approach to the governance of the district.
"We're supporting each other and we're proposing a way in which we can move things forward. There are candidates talking about what they're going to do when they are elected but, given they have only got one vote, it is difficult to see how they're going to achieve that."
He said as a group they could form a voting majority on difficult decisions.
"In addition to that, it is not just a matter of what we favour or don't favour. Rather, we have principled approach."
This involved asking questions when considering proposals: Is it fair and equitable? Is it affordable? Who will and will not benefit? Do we need it?
"I think if we were to apply those principles to proposals, if you got four ticks then it is probably not a bad idea, if you get one tick, it is probably not a good idea," Mr Fox said.
The group was formed about six months ago after discussions between the four were held about 18 months ago, in which concerns were raised about Wairoa District Council.
While Benita Cairns has been a member of the council for the past two terms, hopefuls Mike Bird has lived in Wairoa for 53 years and Hine Flood came to Wairoa from Auckland as a single mother 30 years ago. She said she was immediately struck by the town's "immediate sense of community".