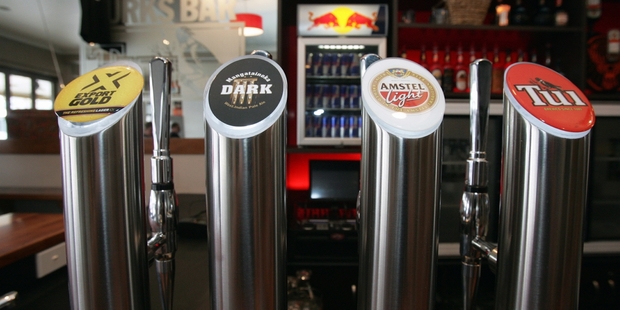 Hastings and Napier councils are working together to decide on a blanket closing time for bars and restaurants in Hawke's Bay.
They have discussed a new Local Alcohol Policy (LAP) but could not agree when on-licence premises should close, with Hastings favouring 2am and Napier supporting 3am.
"We are going to have another discussion," said Napier Mayor Barbara Arnott.
"At that time we already made big gains on other issues including off-licence times, this is the only issue unresolved.
"Napier is a tourism town, most people here are in the services industry and the nightlife is a vital part of that; that's why we wanted to stay with 3am, the status quo."
Any eventual decision will apply across the region.
"It's important we have the same, I agree with Mayor Yule, that 3am closing and 2am one-way door policy is a good idea," Mrs Arnott said.
Once matters are finalised the new hours will take effect from December 18, during what is typically a very busy time for traders.
The Government, as part of its Alcohol Reform Bill, required all councils to review their alcohol policies this year.
Hastings and Napier agreed to work on a joint policy which would be open to public comment via a hearing in October.
Senior policy planner Catherine Boulton, of the Hastings District Council, is currently working on a draft of the policy document.
Group manager for planning and regulatory services John O'Shaughnessy said: "The Napier and Hastings councils have completed a pre-consultation exercise prior to the development of a LAP. This has allowed us to gather ideas and suggestions from the community which will help the development of a draft LAP."
It is expected the draft will go to both councils for adoption in September.
Once that step has been taken, the proposal will be open for formal submissions from the public and stakeholders.
The councils felt it was important to gauge public and stakeholder expectations before developing the draft.