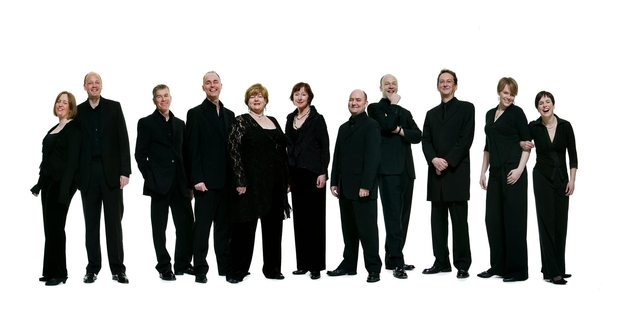 Vocal ensemble The Tallis Scholars, directed by Peter Phillips, have ruled supreme over the performance of sacred vocal music ever since they gave their first concert in November 1973 in the Church of St Mary Magdalen in Oxford.
Now, 40 years later, in more than 1750 concerts and with a catalogue of 50 award-winning recordings, Peter Phillips and The Tallis Scholars have achieved more than any other group establishing sacred vocal music of the Renaissance as one of the great repertoires of Western classical music.
Now this world-renowned ensemble is presenting just four cathedral concerts in New Zealand with a concert in St John's Cathedral, Napier at 8 pm next Tuesday 22 October.
The programme will begin with music by their namesake, the Elizabethan genius Thomas Tallis, and include also works The Tallis Scholars have made famous, the glorious Allegri Miserere, which Mozart famously transcribed from memory after just one hearing, and Palestrina's Missa Papae Marcelli, both from the Italian Renaissance.
Elizabethan motets by William Byrd and two of the most beautiful contemporary works for voices by John Tavener and Arvo Part will delight the audience.
Peter Phillips has made an impressive if unusual reputation for himself in dedicating his life's work to the research and performance of Renaissance polyphony, having won a scholarship to Oxford in 1972, and founded The Tallis Scholars in 1973.
In 2005 he was made a Chevalier de l'Ordre des Arts et des Lettres by the French Minister of Culture, a decoration intended to honour individuals who have contributed to the understanding of French culture in the world.
Reviewers have praised the "supple clarity and tone" of their vocal lines as the group have sought to bring Renaissance repertoire to a wider audience in churches, cathedrals and venues on every continent except Antarctica. These include the Royal Albert Hall, the Sistine Chapel, the Lincoln Center New York, the Philharmonic Hall Berlin, the Metropolitan Art Gallery New York, Saint Mark's in Venice, the Seoul Arts Centre in Korea, the Wigmore Hall and Shakespeare's Globe Theatre in London, the Beijing Concert Hall and the Megaron in Athens.
Tickets $45-$110; Students $10. Book at Ticketek.