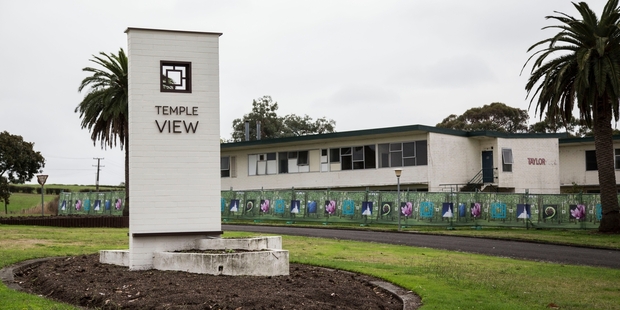 Temple View Heritage Society is challenging the removal of the majority of buildings at the Temple View Church College - but demolition looks imminent.
The Church of Jesus Christ of Latter-day Saints has been granted resource consent by the council to remove the boys' dormitories, the medical centre, and 10 teachers' homes from the college, which has been closed since the end of 2009.
Demolition work is set to begin on April 22 and is likely to take a month, and will make way for a stake centre which will serve as a meeting house, a new internal access road and will see the upgrade of Tuhikaramea Rd.
Heritage consultant Ann McEwan said if the buildings were to be destroyed, a part of history would go with them.
"It will be a loss that people notice when it happens, more than they do now because I think a lot of people can't picture it.
"We've got lovely buildings and houses, but most of those you can find anywhere else in the country. They represent Hamilton's version of something that happens elsewhere.
Temple View is absolutely unique. That adds that dimension to it."
The debate over the buildings has raged in the four years since the school's closure.
Hamilton City councillor Dave Macpherson said the swimming pool and gymnasium could be used by the community.
"There is a real shortage of those in Hamilton, especially out the west side."
Consent for demolition was granted in January following a four-day hearing, which looked at 880 submissions, in December.
Cr Macpherson said there is too little protection for heritage facilities in Hamilton.
"We chuck it away faster than anything and while I'm not a Mormon, when I was a kid [the college] was favoured back then, the Temple View village.
"It is part of our Hamilton heritage; it is not the LDS church's to chuck away as they please."
He said the Temple View Heritage Society has several ideas for the existing buildings, including a private high school or primary.
Ms McEwan said it is an uphill battle for heritage groups as most property owners don't stop to consider what they can do with what they already have.
"With any historic building you should do the very best you can to establish re-use. It should be this is what we've got, can we do what we want with what we've got.
"The problem is when you have a property owner who has, from day one, thought we've got a piece of land to develop as opposed to we have buildings, you starting from a position from a diametrically opposed view."