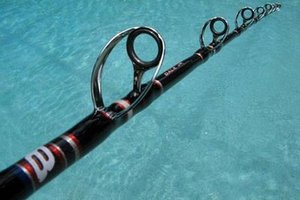 It's time to blow the cobwebs off that reel, check what state your tackle box is in and get a line in the water.
With summer just around the corner and during daylight saving everyone gets the chance to make the most of the extra free hours in the evening.
Living in Hamilton gives anglers the opportunity to head off in any direction to find fish. Whether you prefer freshwater or saltwater, our unique location gives a vast selection of locations.
Freshwater streams and rivers scatter the North Island like veins, leading to and from the many lakes that provide world-class trout fishing.
Trout are not native to New Zealand but since their introduction in the late 1800s have spread through these veins and have become a highly-prized sports fish, attracting anglers from throughout the world. So much so the World Fly Fishing Championship was held in the Rotorua area in 2008.
If you've haven't mastered the art of fly fishing, you are allowed to use lures and bait in certain areas to entice the easily-spooked fish. The technique of spin fishing (using lures) is a great stepping stone for young anglers before learning to fly fish. It's also a good way of keeping the kids interested, as fly fishing can be frustrating even for the more experienced angler.
Following the freshwater systems to the coastline opens up more opportunities for anglers with countless species of saltwater fish lurking beneath the surface off the sandy shoreline.
An hour east or west of Hamilton will bring you to either coastline, which gives any novice or experienced angler a chance to land fish from the shore, or on the water. Techniques that can be used are endless. Bottom fishing is a Kiwi favourite but the excitement of soft-baiting on light tackle has taken off in recent years.
Destinations are limitless on either coastline. And with locations like Raglan or Kaiaua, a sneaky fish after work is within reach.
New Zealanders are lucky with the abundance of fish in our waters and the minimal distance we have to travel to get them.
If you're looking to supply the family with some fresh fish for dinner, not far off shore is an array of table fish including snapper, gurnard, terakihi and john dory.
Anglers after a more adrenalin-fuelled experience, kingfish can be targeted year-round and the more prized game fish such as tuna and a variety of marlin run in the warmer months.
Here's to getting away from the hustle and bustle of city life and making the most of what's on our back door step.