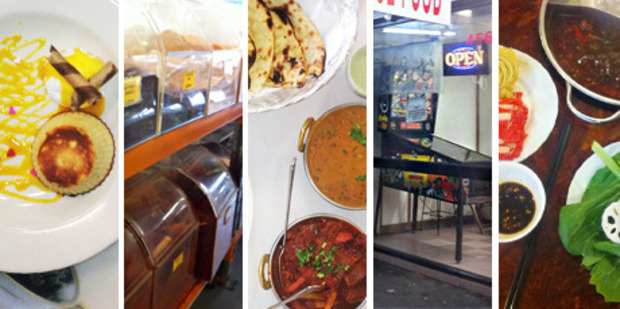 A teeny critter ran across the table as soon as we sat down, but the curry at Zyka Indian Cuisine was so good it deserved a D-grade doggy bag.
The front windows were plastered up with so much signage that we couldn't see inside Cheuk Cafe. But behind those doors lay a hidden gem of Asian desserts. Sure, it lacked natural light and a the crepe reminded us of elbow skin, but it was a sweet delight with lovely service.
That is what the Dirty Dining Diary is all about for us. We don't know why the 28 D grades were dealt to the eateries on our list, but we blindly go in as a regular patron and share our thoughts. We pick a few plates, often ask for the most popular, take some snaps on our iPhone (which, thanks to Instagram, isn't that weird) and then sample. Sometimes we use the bathroom (which is often quite telling) and then keep an eye out for the hygiene standards certificate as we leave.
So far, most places have kept their D pretty discrete or denied it completely. I suppose it's not something you're usually proud of (unless you're Barilla Dumpling, boldly displaying the grade on the front window and making the most of the publicity. Having said that, the popular spot has since been upped to an A grade, according to the Auckland Council food grading website.)
Now we're half way. The interactive calendar below is slowly filling up with dishes that we've tried. We haven't been sick (so far) and there are some places we would definitely return.
You just have to take the good with the bad.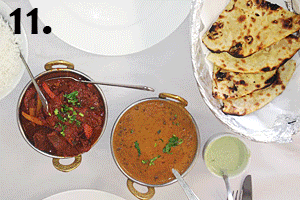 - www.nzherald.co.nz