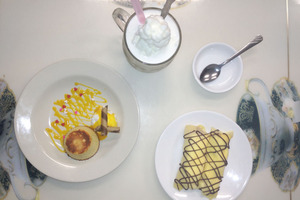 Last month Central Auckland's dirtiest eating establishments were named.
Food grades in the former Auckland City region show 10 restaurants and cafes have received E grades, with 29 given a D grade.
The New Zealand Herald online asked readers if they were influenced by the food grading system. Nearly 13,500 readers responded and just over half said they used the rating to make a call about whether to dine there. Or not.
But to the every day diner, how do these places really stack up?
A few brave members of the online team have decided to put their bellies on the line and review all 29 of the D listers, revealing one a day for the month of September. D grade eateries are reviewed twice a year, according to Auckland City Council. While they are subject to change, our list is correct as of the last week of August, 2013.
If the grade is changed at the time of publication this will be made clear in the review.
So join us on our journey eating through the D list. Check in at lunch each day, read our review, and let us know in the poll if you have - or would - eat at the outlet.
(Check out our week 2 wrap here and our week 1 wrap here.)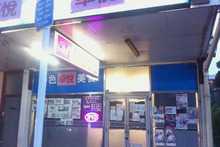 Cheuk Cafe, 466 Dominion Rd, Mt Eden
We ordered: A trio of sweets - the mango hot cake ($6), the banana crepe ($5) and a Taiwan style almond frappuccino ($5.50). We were also kindly given a little green tea and mango pudding to sample. All the homemade Asian sweets were really good, but very sweet, so perfect for sharing.
The vibe was: A bit weird. We felt like we were in someone's home. There were card games sitting by the sauces and pop music playing as a couple of couples quietly shared their dinner.
The décor looked: Confusing. All the front windows were covered with posters and the blinds are drawn on the inside blocking all natural light. Beyond the unwelcoming facade sat a pale blue dining room with small cat silhouettes stuck to the wall. A peek through to the kitchen, and the pile of blankets by our table, suggested the cafe doubled as a domestic space.
The service was: Really sweet and aiming to please.
We left feeling: Like we'd discovered a little Asian sweet gem that just needed a little jazzing up.
We could see their D grade: Stuck to the wall by the pile of blankets near our table.
The most D-grade thing about it: Perhaps the style was a little too domestic for a commercial operation.
- www.nzherald.co.nz