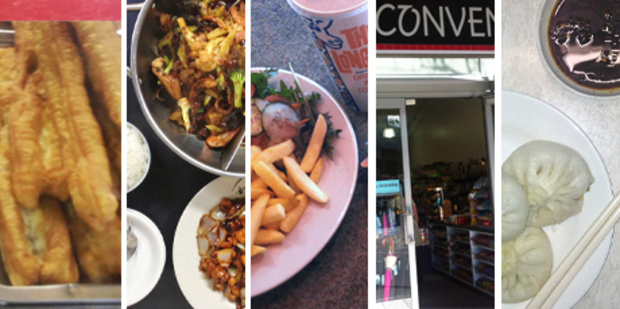 This week's Dirty Dining Diary wrap up.
The worst pork buns we've ever eaten, a smelly supermarket takeout and some dodgy seafood - these are the worst parts of week 2 of the Dirty Dining Diary series.
This week we continued eating our way through the dirtiest establishments in Auckland, according to the city council's hygiene rating system as of the end of August.
You can read all about how the concept came about and check out our week 1 wrap here.
This week there were a couple of places we would go back to (if we were desperate), and a convenience store which didn't seem too fair to judge based on our criteria, but most of the food we put in our belly over the last five days wasn't the best.
We're starting to get a bit sick of the same old fried up fare and looking forward to reverting back to our fairly clean, green way of life next month. But as we proudly step in to week three, our guts of steel are holding up to the challenge.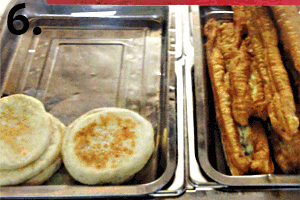 The good bits:
Sometimes you've just got to know what to pick off the menu. We came across a couple of these sorts of eateries this week. The inner-city student outlet, Peter's Cafe, sits quite nicely soaking up the afternoon sun on Queen Street. The steak, chips and salad were fine - what we expected. It wasn't a perfectly cooked rib eye, but the thin slice of beef was a healthy-ish option. On the other hand, the 'homemade' mince pie was lukewarm and turned us off the Kiwi classic for a while. Similarly, Hobson Express Cafe & Takeaway was a mixed bag of a meal. The seafood hot pot we picked was pretty questionable, but the recommended kongbao chicken ticked all the boxes for a cheap Asian meal.
The bad bits:
As we drove up to D H Supermarket one member of our dirty dining diary team admitted this was were she regularly shopped for fruit and veg. She admitted to eating a pork bun here before (out of desperation) and wasn't impressed with the tasteless grey meat. This time we opted for a red bean bun and fried bread stick. They're not snacks we'd usually go for, but it was slim pickings at this takeout nook by the refrigerator section. The food was not out favourite, but okay. However it was the foul fishy smell that we sniffed out coming from the back of the eatery that turned our stomachs. We felt a similar sense of trepidation as we approached the counter at Bun Hut downtown (not to be confused with the well-rated Dominion Road venue). The sad looking saucer of pork buns cried out for us to sample them. The staff backed up our purchase, saying these were the most popular pick. We soaked the sticky parcels in soy, bit them in half and looked at the tasteless grey bundle of meat inside. Urgh. We bravely swallowed the second mouthful and hot-footed out of that place.
* Check out a new entry of the Dirty Dining Diary at 11.30am each weekday.
- www.nzherald.co.nz