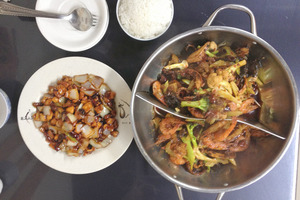 Last month Central Auckland's dirtiest eating establishments were named.
Food grades in the former Auckland City region show 10 restaurants and cafes have received E grades, with 29 given a D grade.
The New Zealand Herald online asked readers if they were influenced by the food grading system. Nearly 13,500 readers responded and just over half said they used the rating to make a call about whether to dine there. Or not.
But to the every day diner, how do these places really stack up?
A few brave members of the online team have decided to put their bellies on the line and review all 29 of the D listers, revealing one a day for the month of September. D grade eateries are reviewed twice a year, according to Auckland City Council. While they are subject to change, our list is correct as of the last week of August, 2013.
If the grade is changed at the time of publication this will be made clear in the review.
So join us on our journey eating through the D list. Check in at lunch each day, read our review, and let us know in the poll if you have - or would - eat at the outlet.
(Check out our week 1 wrap here.)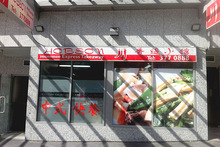 Hobson Express Cafe & Takeaway, 152 Hobson Street, Auckland
We ordered: A hot pot of griddle fried squid and prawns ($30) and, at the recommendation of the waitress, the kongbao chicken ($15). The suggested dish was good, the sauce was sweet and sticky, a handful of peanuts added crunch. The hot pot was packed with chewy squid and while shells and veins made the small prawns too fiddly.
The vibe was: Cold and quiet. We walked through a kitchen (where prep was being done in gloves) to get to the small, empty dining room.
The décor looked: Uncared for. Photographs of delicious looking dishes were stuck to the walls, but not available on the menu. Sad silver tinsel from Christmases past hung limply around the door frame.
The service was: Quiet but nice.
We left feeling: A bit scared of the seafood and with a bit of an unhappy belly.
We could see their D grade: Nowhere. A red A+ was proudly framed at the till, but closer reading showed that was for pest control. When asked what their hygiene rating was the staff said it was B.
The most D-grade thing about it: The potentially dodgy seafood.
- www.nzherald.co.nz