Everyone's a winner in a whisk(e)y contest, Don Kavanagh discovers.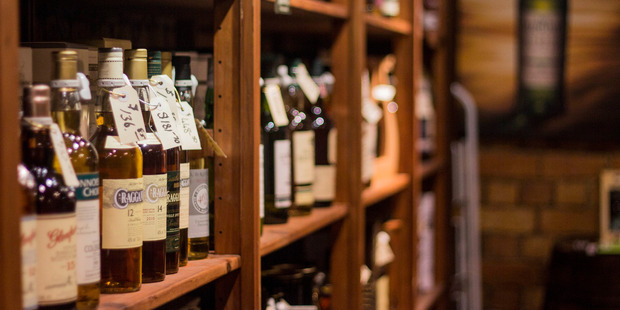 Irish whiskey came out tops, but the New Zealand whiskeys were big sellers. They say (whoever they are) that all whisky is good but some are great, and I was reminded of that axiom last week at a tasting in Auckland.
It was a competitive tasting, meaning that whiskies were pitted against one another on an individual basis, and the audience then voted on which they preferred, before also voting on the best overall selection.
The competition this time was between New Zealand whisky (of which I am a confirmed fan) and Irish whiskey, which is what I grew up on, so there was something of a split in my loyalties between my adopted home and my country of my birth.
I was presenting the case for the Irish side and I really couldn't have had a better trio of whiskeys to present for tasting. Black Bush was my first choice and it went down like a dinner with the assembled throng. It is matured in sherry and Bourbon casks, which impart a lovely creamy richness and fruitiness to the whiskey. It's the whiskey I always recommend for less-experienced whiskey drinkers, as it's immediately appealing and once tasted will always remain a favourite.
I followed that up with the Jameson 18-year-old reserve, a whiskey of such elegance, grace and sheer class that it could be a close relative of Stephen Fry. It's old, mellow and, like all Irish whiskeys, has a beautifully sweet heart, enhanced by the spicy oak notes.
I finished my offering with a rare but exquisite example of Irish whiskey - Redbreast 12-year-old cask strength. At 57.7 per cent alcohol, you'd expect it to be fiery and overpowering, but it is amazingly smooth and drinkable, once again displaying that sweetness at its heart, but this time wrapped in forthright layers of oak, dried fruit, spice and herb notes.
You'd think that such a line-up would win by a walkover, but the resistance was encouragingly strong. The New Zealand Whisky Company's trio of 10-year-old Double Wood, South Island 21-year-old and the 1993 single cask provided a lovely counterpoint to the Irish whiskeys. They were more Scottish in style and had a definite echo of the Highlands about them.
I'm delighted that the Irish won (although I am reliably informed that more people bought bottles of the New Zealand stuff afterwards), but I'm a bit ambivalent about competitive tastings. I don't necessarily think that people should be encouraged to celebrate one whisky at the expense of another.
As those who were there on the night discovered, there is plenty of truth to old sayings and I can happily report that there was no bad whisk(e)y to be had at all.
If you're not a whisky drinker, you are denying yourself a world of wonder. Whisky tastings are the easiest way to discover which style you like best. Go find one.