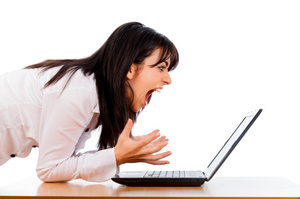 It wasn't the first complaint about airline food, but it was definitely one of the most emphatic.
Singer Missy Higgins, fed up with a bland vegetarian sandwich, decided to express her frustration in a tongue-in-cheek letter to Qantas last week.
"It can't be too much to ask for you to slather a teeny bit of taste sauce on this handful of dry garden weeds,'' she vented.
But rather than sealing her gripe in an envelope, as might have been the case five years ago, she published it to Facebook.
Thousands of "likes'' later, Qantas apologetically responded with a promise to pass the comment on to its menu planners.
Few people carry Higgins' superstar sway, but the episode highlights a big shift in the public's ability to complain.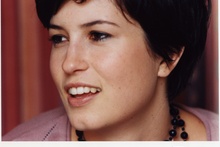 "Social media has given them a louder voice, and a more public voice," says consultant Sarah Thomas, who runs Adelaide firm The Social Media PR Co.
"It's much easier for them to be heard."
Where once an unhappy customer may have ranted at a service assistant in front of an audience of three or four, "today they can yell in front of the world," Thomas says.
With a few swipes of a smartphone, customers can post a complaint to Twitter or Facebook and then sit back as the company snaps into action to extinguish the public fire.
A recent survey for global insurer XL Group found that a quarter of 18- to 34-year-olds in Britain had used social media to make a complaint. Half of the demographic reported that they were more likely to use social media to complain now than they were a year ago.
Modern businesses are compelled to have a social media presence. Refusing to engage with customers is simply not an option.
"People will have a go at you whether you have a presence on social media or not," Thomas says.
Complaints shared on Twitter and Facebook can snowball rapidly. If the company in question does not have a presence, they can easily lose control of the conversation. Brands that have been bolstered with millions of dollars in advertising and PR can be quickly tarnished.
This happened to Australian telcos a few years ago when social media was still in its infancy.
"So many customers were so unhappy, and Optus and Telstra didn't have a presence on Twitter," Thomas says.
"And that snowballed to the point where Optus and Telstra said, 'Well, we can't beat you, so we're joining you'."
Today, the Twitter feeds for Aussie telcos, Optus and Telstra are full of personalised messages to customers who have raised issues.
Banks - another big target for customer complaints - have likewise boosted their social media presence.
NAB, for example, opened a "social media command centre" in December, staffed seven days a week by staff from the bank's digital, marketing and corporate affairs team.
Across the board, companies are managing social media complaints far more adeptly than they did in the past, Thomas says.
But she still sees some mistakes - like companies ignoring difficult complaints, delaying responses, deleting unfavourable comments or being hostile.
"They should react quickly, they should react honestly, and then they should fix the problem,'' says Jeff Bullas, an Australian social media blogger and digital strategist.
A quick, honest response on Facebook or Twitter can turn critics into fans, he says.
A good online presence is becoming even more important given the increasing links between social media and search engines, he adds.
Companies who don't engage with customers run the risk of allowing bad commentary to dominate Google and Bing search results.
Firms who run round-the-clock services, like airlines, should also look to have a round-the-clock social media presence, he says.
This was emphatically demonstrated last month when a businessman, exasperated by how British Airways was handling lost luggage belonging to his father, vented on Twitter: "Don't fly @BritishAirways. Their customer service is horrendous."
Such was his anger that he paid Twitter a reported $US1000 for his tweet to be promoted.
Six hours after it went live, it had been retweeted by thousands of Twitter users and reported in international media.
And yet it took another four hours for British Airways to pick up on it, finally responding: "Sorry for the delay in responding, our Twitter feed is open 09:00-17:00 GMT. Please DM [direct message] your baggage ref and we'll look into this."
By then, the damage was done.
- AAP