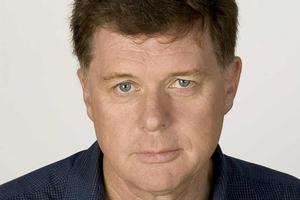 There is one reason I would like to believe climate change is a serious problem. Native trees. If ever we see a global market in carbon dioxide it will be a bonanza for trees that grow too slowly to be a commercial milling proposition.
The Maori Party's deal with National this week was a taste of what could happen. Shameless special pleading it may have been, but it means iwi owning pine plantations can earn carbon credits by planting permanent forests on Crown land as compensation for the value their pines would lose when milling releases their carbon quotient.
Permanent forests surely means natives. There is nothing in this world to compare with our native trees. They have a presence all their own, particularly in early maturity when their trunks are perfectly straight. Groves that survive in remote gullies speak almost audibly of the passage of time and the crime of men who casually cleared the country of nearly all of them.
The same glacial growth rate that makes them a poor proposition for commercial logging would give them the security of gold in a global carbon trade. I'd love to look forward to a golden age for native forests but I can't.
There is a reason the United Nations conference in Copenhagen is going to agree on nothing very definite and it is not the fault of governments. It comes down to you and me. We don't really believe in this, do we?
Whenever I hear the problem of global warming raised in ordinary conversation, it is a joke. The subject still feels false, academic, more than faintly ridiculous. Doubtless there are people who can discuss it seriously in casual conversation but I don't know them. Everyone I hear remains an open sceptic or takes an attitude of resigned acceptance.
The sceptics are keen to talk about it, scathingly, the resigned acceptors don't want to discuss it at all. In their hearts they still doubt it. Only their heads have surrendered to the scientific consensus.
They've come to the point where it seems perverse to continue to doubt the conclusions of the international panel of climatologists. Sceptics sound simply pig-headed now. Right or wrong, the science demands a precautionary response.
Resigned acceptance - which is the National Party's position too - is a long way from conviction. The emissions trading scheme enacted this week doesn't cap emissions; it would allow trading to put a price on emission permits only up to a point. Beyond that level it will sell permits at a fixed price. That is not a market mechanism to allocate permits for maximum value, it is just a carbon tax that would kick in if emissions trading really happens.
Real conviction in Parliament on climate change extends not much further than the Greens and the younger Labour MPs. Older Labour members were part of a government that postponed its emissions trading scheme as soon as fuel prices spiked a couple of years ago.
Helen Clark did not think global warming urgent enough to stand by a couple of household efficiency ideas that hit the headlines.
If most of us really believed global warming was the problem climatologists say it is, the politics of the subject would be completely different.
If we believe the scientific consensus, we are facing a period of rapid climate change every bit as drastic as the change that wiped out the dinosaurs, and this one is happening more rapidly.
They say it is different from previous warming phases because fossil-fuelled human industry has exacerbated it.
In a world that believed the science, consumers would be clamouring for alternative fuels. They wouldn't be worrying about the ugliness of wind farms or the waste-disposal difficulties of nuclear power.
With enough sun on the Sahara, they say, to fuel the world the desert would be covered in solar panels by now.
Instead, governments are fiddling with emissions trading schemes that might add a few dollars to petrol and power bills. And industries are demanding taxpayers cushion them from the cost of missing emission reduction targets that could otherwise reduce economic growth by a negligible degree.
Here's how negligible: A few months ago the Treasury warned that the Government's intended reductions target of 12-20 per cent below 1990 levels by 2020 would reduce GDP by 0.8 per cent over the period.
That is 0.8 over 10 years. We frequently lose that much or make it up, depending how well monetary policy is managed, in a single year. Yet the Treasury found that this was eight times the GDP reductions that Australia, the United States and Europe were facing from their 2020 targets.
The public senses, I think, that either the problem is wildly over-stated or the solutions ridiculously inadequate. Either way, it is hard to take the climate change seriously.