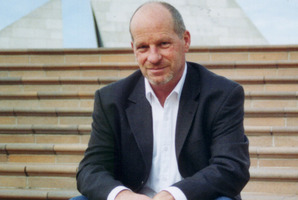 Michael Houstoun could well be the marathon man of New Zealand music, travelling the country in 1994 and 2013, playing all 32 Beethoven piano sonatas.
He smiles at that description but admits he's never shied away from big projects because, he says, you'll never come to grips with great composers if you only play a couple of their pieces.
This weekend, Houstoun focuses on Bach, playing both volumes of the composer's Well-Tempered Clavier over two evenings in the University Music Theatre. These legendary couplings of preludes and fugues are the bricks and mortar of Western music.
Not only did Bach prove here that one could travel around all 24 major and minor keys but he also provided, in 1722 and 1742, state-of-the-art compendiums of keyboard writing and contrapuntal technique.
"For far too long preludes and fugues were only associated with exam repertoire," Houstoun says. "It was a discovery to find they could be loved outside that closed world."
Although Houstoun's own love for the composer would be cemented when he found himself "truly smitten" with the C minor Partita, the Well-Tempered Clavier and the Goldberg Variations are pieces he loves playing.
"Bach is one of a handful of keyboard composers who only ever seems to get better."
The composer's music has survived a multitude of musical approaches, especially in the 1960s with eccentric recordings by Canadian pianist Glenn Gould and the wacky Switched on Bach albums of Moog maestra Wendy Carlos.
For Houstoun, the greatest challenge is to find the true character of each piece; otherwise, there is the danger of a lot of Bach music ending up sounding too similar.
Along with great pianists from Rosalyn Tureck to Angela Hewitt, Houstoun has no qualms about using the same instrument he turns to for Schumann and Scriabin. He speaks of the great joy in being able to colour the tone with his hands and achieve an expressiveness denied to harpsichordists or organists.
Houstoun's preparation leading up to the weekend's recitals has been long and intense. With no guarantee of a public performance, he was prepared to undertake this new venture for his own satisfaction. As for what happens after Auckland, there is a recording on the cards.
"But it's probably still a bit esoteric as a touring proposition," he says. "I'd need to find a bold entrepreneur."
He says it's impossible to pick highlights from the work but he selects a few that speak to him with a unique power: the E flat minor and B minor from Book I and the F sharp minor and A flat major from Book 2. Not that you'll notice them standing out; as Houstoun says he'll play each piece as if it were a highlight.
What: Celebrate Bach with Michael Houstoun
Where & when: University Music Theatre, 6 Symonds Street, Saturday and Sunday