Winter is coming - and it can't come soon enough for fans of Games Of Thrones.
HBO whetted viewers' appetite for the upcoming seventh season by releasing an ominous teaser showing the rivals for the Iron Throne taking their seats as they prepare for war in Westeros, reports the Daily Mail.
Lena Headey as the scheming Cersei Lannister is seen in the Red Keep before taking her place on the Iron Throne - a position she will fight to keep.
Emilia Clarke's fierce mother of dragons, Daenerys Targaryen, walks around the throne room of a previously unseen castle.
And Kit Harington as a grim Jon Snow is seen in what looks like the Great Hall of Winterfell.
Their enemy, the Night King, appears in close up at the end of the all-too-brief 92-second teaser.
And although no-one speaks, pop star James' track Sit Down plays throughout with the lyrics flashed underneath giving a fairly good idea of what's going through the protagonists' minds.
As Cersei walks, James sings, "Those who feel the touch of madness" - an accurate description of the character's tortuous, bloody battle to the top.
The lyrics also include the prophetic line: "In love, in fear, in hate, in tears."
Game Of Thrones will return to HBO on July 16, later than the previous seasons, usually hit the screen in April.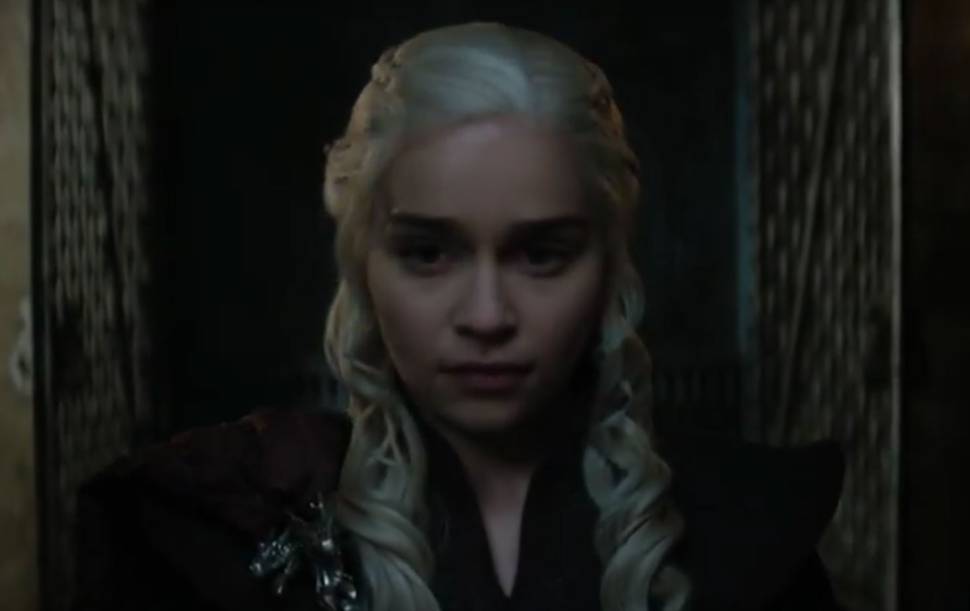 Showrunners David Benioff and Dan Weiss explained: "We're starting a bit later because at the end of this season, 'Winter is here' - and that means that sunny weather doesn't really serve our purposes anymore.
"So we kind of pushed everything down the line, so we could get some grim grey weather even in the sunnier places that we shoot."
Game Of Thrones is based on author George R.R. Martin bestselling saga A Song Of Fire And Ice.