It's late in the afternoon and I've been looking forward to talking to Lin Hwai-min all day.
The founder and artistic director of Taiwan's foremost dance theatre company, Cloud Gate, is based in Taipei and is waiting to talk about RICE, not a dietary preference but the company's evocative production to be performed at this year's Auckland Arts Festival.
After a few crackly attempts, the line is clear and suddenly our two islands are connected.
"It's like our start to this conversation, all we could hear was deep breathing," laughs Lin. "But it does all start with breadth," he continues, with a youthfulness that belies his 69 years.
"Dance is an endless spiral of energy, a reflection of the universe and that is the essence: A circular movement that is key to our understanding of ourselves."
Having led his dance theatre company for the past 44 years as chief choreographer, Lin is excited about bringing RICE to New Zealand.
"RICE is like talking about your mum. It's a long story that is cyclic because you keep remembering different bits and you have to go back to include those to create a bigger picture; it's a never-ending story."
A child of the 1960s, he describes his as a generation which believed it could make a difference at a time when things, nationally and individually, were constantly changing.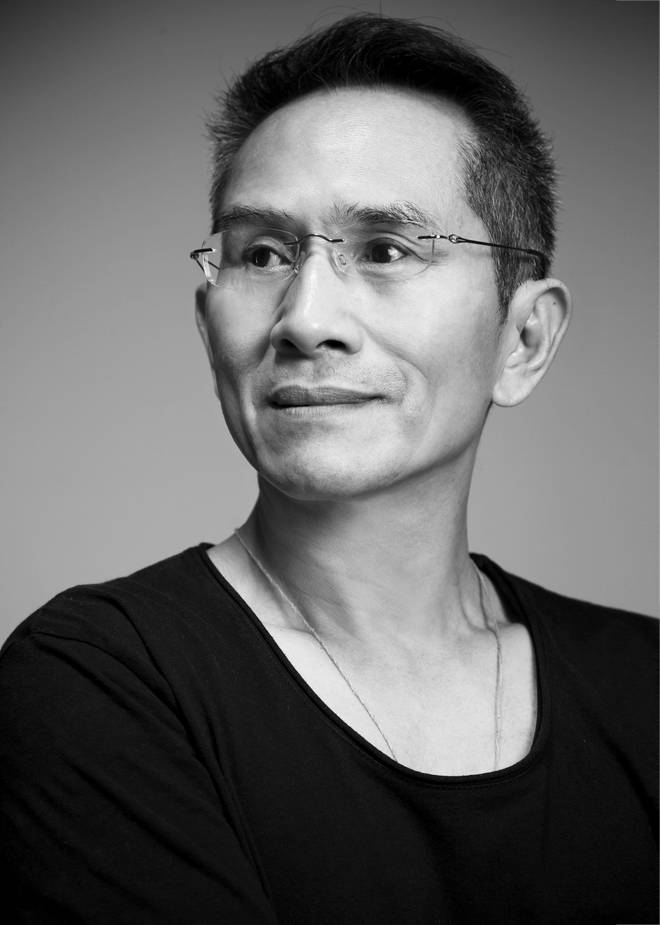 But Lin didn't start his journey in choreography until he was 23. At the time, he was a writer completing his Master's at the University of Iowa, then he returned home to Taiwan and thought, ''let's start a dance company''.
Since then, Cloud Gate has become one of the most exceptional contemporary dance theatre companies in the world.
"Taiwan allowed me to express who I was but I had to search for that," says Lin. "I had to search within myself; there were no YouTube videos and I had no qualifications but there was an audience and I wanted to make work that spoke to itself."
In 2013, Cloud Gate premiered RICE, an exploration of growing the grain in Chihshang, on the plains of the East Rift valley in Taitung. The process involved two years of videography, numerous visits by the company to the 70-hectare site and conversations with local farmers.
"It is about the farmers, but also the sunshine, the pollen, the rolling hills without a single electricity pole."
The first previews were performed in a field in Chihshang, to an audience of 2000, where Lin recalls clouds flying, plants swaying in the wind and, unlike the stage show, no video projections. He says they weren't needed because the environment provided all that was needed.
"But the best part," he says, "was that the village decided not to harvest until the closing performance. The farmers, you see, they are the choreographers, too."
It's one of the key elements to the work of RICE, and although not overt, Lin is deeply committed to illustrating the role of these guardians of the grain.
"In the '90s, organic farming began in Chihshang and the work these farmers do, their love for the land, it is wonderful because it upsets my stereotypes."
One instance in particular stands out. Lin was invited into the home of a local farmer and found himself standing before a reproduction print of The Gleaners.
"Here I am standing in their home, looking at a copy of Jean-Francois Millet's oil painting from 1857," he says. "Of course, I understand the connection, three peasant women in a field of wheat gleaning after the harvest but it is the juxtaposition, right here, in the home of a rural farmer from Chihshang, you can find French artworks. That is wonderful. That is the world of rice."
RICE has toured the globe, wowing audiences in New York and London, as well as at other major metropolitan centres, but Lin concludes with a fondness for its preview: "Cloud Gate has performed to audiences of thousands sharing the story of RICE, but I keep going back to its first showing, its first audience, the farmers and the community of Chihshang.
"RICE has always been a work for the locals, and in New Zealand, I look forward to our company sharing this story with you all, so that you too can see what we experienced: The love of the land and the people, a love that made RICE."
What: Auckland Arts Festival: RICE
When & Where: ASB Theatre, Aotea Centre; 10-12 March