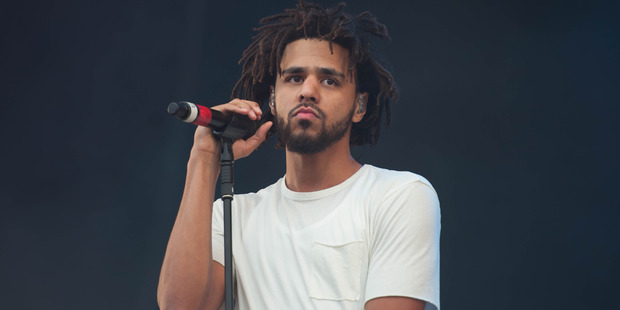 J. Cole fans are outraged and voicing their frustration at Ticketmaster after first missing out on tickets and then being pointed to a resale site where tickets are selling for up to10 times the original price.
J. Cole is due to perform to a capacity crowd at Auckland's Vector Arena in December.
READ MORE:
• Rachel Hunter: 'My mum wanted me to put this up'
• Lorde drops another album clue
Tickets went on sale at midday Tuesday and while promoters say they "sold out within the hour", many fans are claiming tickets were unavailable from at midday.
Fans took to Facebook soon after, furious at having been redirected to the Ticketmaster Resale site where tickets are selling at marked-up prices, with one reportedly even going for more then $1000.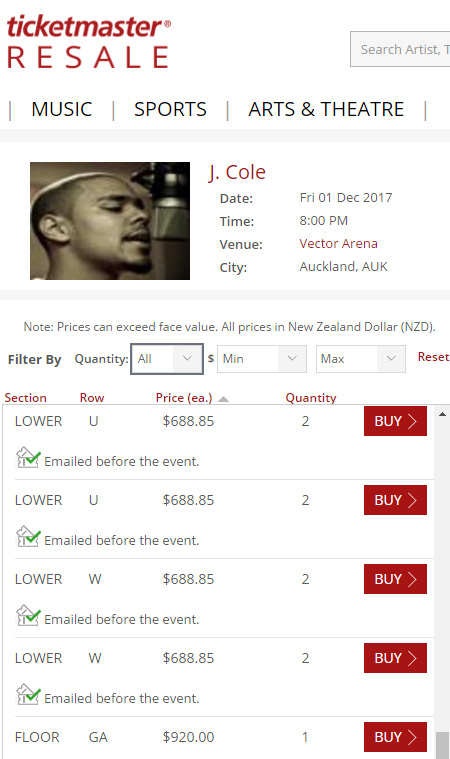 The original tickets sold for just $89.90-$109.90 each.
One fan went so far as rallying for a petition to get Ticketmaster to ban the resale of tickets at such high prices.
"J. Cole tickets went on sale at 12pm, by 12.02pm people were already reselling $110 tickets for over $500, now the cheapest sold out GA ticket being resold is $1150," they claimed.
"Share this post so ticketmaster can revoke all of those tickets so real fans can have them."
@Ticketmaster_NZ @SeanChoromanski @JColeNC Sold to scalpers who are selling them thru Ticketmaster Resale for up to $1000 each. Criminal.

— Karen (@karennz) February 28, 2017
Missed out on @JColeNC tickets, on sale at 12 sold out at 1159 & to the fake fans who brought tickets & are already selling for 1K

— Kelsey Paul (@KelseyT_P) February 28, 2017
@JColeNC Bruh could you do a second show in Auckland? I wasn't ready for it selling out 5 seconds after midday.

— Zach White (@Zachasaurusdawg) February 27, 2017
Another suggested a cap on resale prices saying "You [Ticketmaster] have the ability to change this and support your core customer. The person who actually wants to go to a concert. Support us. Support the artist. Ban the scalper."
Ticketmaster told Radio New Zealand that demand for J. Cole tickets was "huge" and that there were always going to be people who missed out, adding that they "never place tickets on secondary market sites".
The official Ticketmaster Facebook page responded to one fan's concerns saying simply: "Everyone is at the computer at the same time as you are. When everyone clicks buy now, and there is more demand for tickets than there are seats, then this is what happens."
J. Cole will play Auckland's sold out Vector Arena on Friday, December 1.