Online dating bit of a drug
A reader writes: "While visiting my aunt (70) took an interest in my online dating profile on Find Someone. Thinking it my be time for her to find a companion. So I took her through the site and explained how it all worked. We signed her up, wrote an appealing profile and answered the various lifestyle questions (do we really need to know a potential mate's favourite dinner?). The final section was Thoughts. This section gives members the opportunity to outline their values - attitude to money, politics, children and the like. Money? Just say you're financially independent I suggest. Yes. Good. Politics? I'm centre left, she says ... Children? Four adult children, she replies. What was utterly hilarious was when we came to drugs, began listing the medications she was on ... 'Statins, Thyroxine and Beta-blockers.' No Aunty, they want to know your attitude to recreational drugs. *snigger*"
The wrong end of the stitch
1. When at intermediate school, in metal work class, during instruction at the beginning of the class we were advised to use elbow grease to achieve a certain result. Later on, during the class, one of the students called out "who's got the elbow grease?"; what she really required was the oil/grease bottle.
2. Years ago when I first came to New Zealand from the Netherlands I told some one my mother had surgery for "venison veins".
3. An elderly grandmother I knew had headache problems and after having some tests she reported that they had found some "information" in the right side of her head. The same person used to spend every Friday morning "hovering".
4. Had takeaway Turkish kebab for dinner one night. When the young woman asked what sauces I would like I asked for areola instead of aioli ... she didn't bat an eyelid.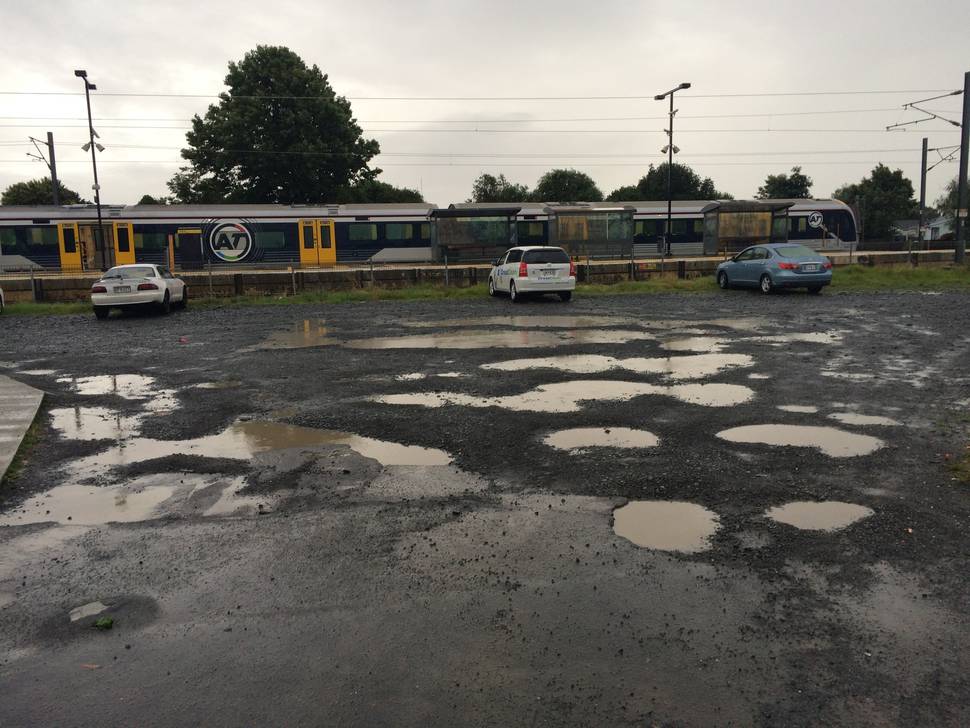 Quick to judge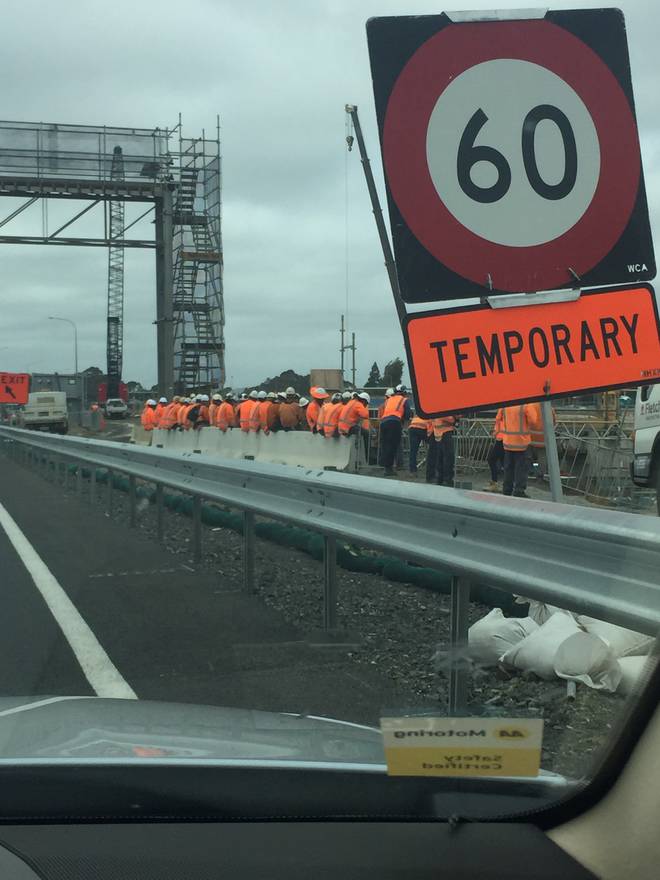 The reader who suggested the row of road workers (pictured below) at the SH20A Airport project were slacking off (or more generously, having a tea break) was wrong on both counts. According to an NZTA spokesperson, the photo was taken during an evacuation of the project area because of a gas main leak. On the subject, Doug had this to say: "They have a tough job, out in all sorts of weather, traffic zooming by like missiles, heavy physical labour. The people doing the complaining are probably office workers who sit on their bums checking Facebook most of the day. Would they want to swap jobs? What if a road worker peered through their office window, posted photos online and taunted them every time they had a meeting (we all know what a waste of time they are!) went to the water cooler or surfed the net?"
Video: Proof of God's power to heal...