Comic book writers have revealed some news about a beloved DC character that has fans "stoked".
Wonder Woman is bisexual.
Writer Greg Rucka confirmed that the lasso-wielding superhero bats for both teams and that a queer narrative will be explored in issues of the DC Universe's Rebirth comic book series.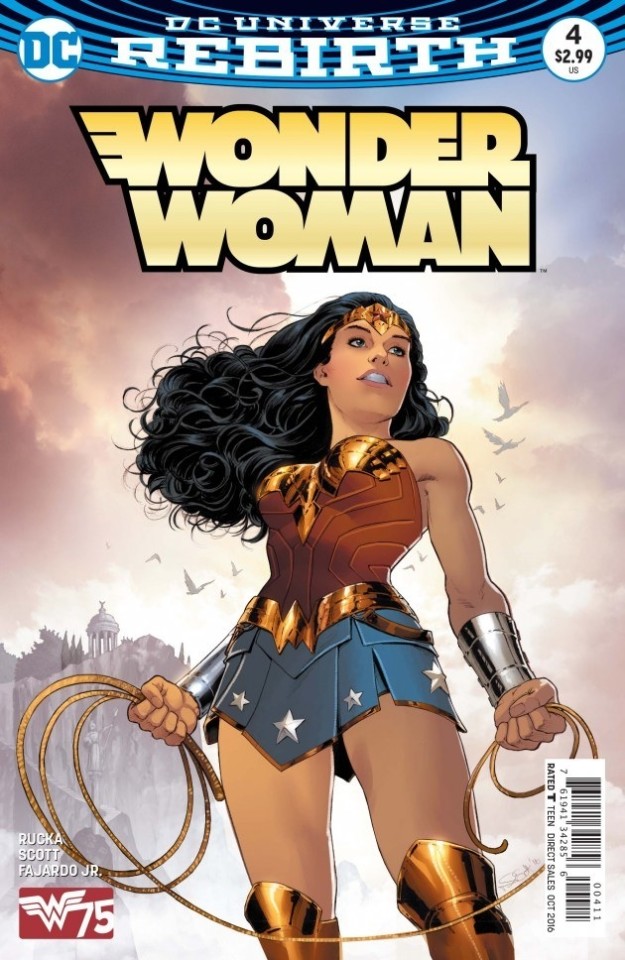 In an interview with Comicosity.com Rucka says that the revelation shouldn't come as a total surprise to fans. As an Amazon princess living on an island populated only by women, Diana would have experienced same-sex romances.
"An Amazon doesn't look at another Amazon and say, 'You're gay,'" Rucka explained. "They don't. The concept doesn't exist."
Wonder Woman fans shared their excitement about the confirmation on social media:
Stoked Wonder Woman is bi bc now I have a chance with her

— Lights (@lights) September 29, 2016
dc: wonder woman is bissexual
me: pic.twitter.com/O9uenH7mJV

— ms j (@visenyat) September 29, 2016
why is everyone saying "yay wonder woman is bi now i can date her" Um? she literally has a girlfriend, Me,

— bellamy blake (@brucelinas) September 29, 2016
It makes me happy that Wonder Woman is out.

— Lorraine Cink (@lorrainecink) September 29, 2016
While some saw it coming a mile away:
Wonder Woman comes from an island where there are only women. Glad it's being highlighted, but this really isn't news.

— AlanBaxter (@AlanBaxter) September 29, 2016
Wonder Woman literally grew up on an island with only women.

Ofc she's bi. pic.twitter.com/Zz6Q6nCZEt

— Peter Parker (@AgentSpiderMan) September 29, 2016
My timeline is divided between "no duh wonder woman is queer, she's from a feminist utopia"
And
"If it's not shown on panel it's not canon"

— Hope Nicholson (@HopeLNicholson) September 29, 2016
Although Wonder Woman's recently confirmed bisexuality is unlikely to play out on the big screen in the upcoming Wonder Woman blockbuster, Rucka says there hasn't been pushback from DC execs.
"No one wants to be taken out of context by ignorant people, but nobody at DC has ever said, 'She's gotta be straight.' Nobody. Ever. They've never blinked at this."
Wonder Woman which stars Gal Gadot and Chris Pine is set to be released in cinemas in June next year.