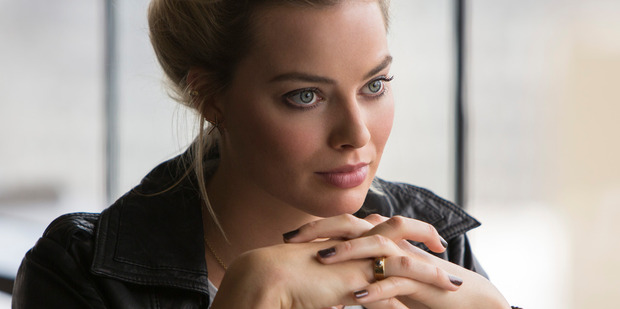 Margot Robbie has responded to the awkward Vanity Fair profile that sparked international outrage last month, saying the backlash the magazine copped made her feel a sense of "Aussie pride".
The 26-year-old was asked about the patronising cover story, which described Australia as a country full of "throwback people", in an at-home interview with Carrie Bickmore on The Project.
"I remember thinking, I said, 'That was a really odd interview, I don't know how that's going to come out'," she said of the article, which oddly described her as "sexy and composed even while naked but only in character", among many other things.
"And then when I read it, I was like, 'Yeah the tone of this is really weird, like, I don't really know what he's trying to get at or play at'. But I didn't expect there to be an uproar about it at all. But I've read far more offensive, far more sexist, insulting, derogatory, disgusting things on a daily basis. I don't know, maybe I'm just desensitised to it now."
Following the backlash the piece received in Australia, Robbie added: "I had this bit of Aussie pride, like, 'Don't mess with the Aussies. Don't you mess with the Aussies. Look what happens when you mess with an Australian."
Elsewhere in the article, Vanity Fair contributing editor Rich Cohen described Robbie as "too fresh to be pegged," "Less being than becoming," and "From another place, another time ... A kind of lost purity, what we've given up for the excitement of a crass, freewheeling, sex-saturated culture."
Backlash was swift.
The 2 best parts of the Margot Robbie profile are when 1) Rich Cohen explains time zones and 2) Margot just leaves pic.twitter.com/n9pAg1PZQ8

— Khloé Alexandria (@hippo_hooray) July 6, 2016
did u survive the margot robbie vanity fair article?

— Listen I'm Scary OK (@katiemcvay) July 6, 2016
@VanityFair shame on you for publishing that "article" on Margot Robbie by Rich Cohen. I nearly drowned in his drool over her.

— Phil Varlese (@PhilVarlese) July 6, 2016
* Read the full interview here.